Welcome, friends! Come on in and enjoy Part 1 of my fall tour. Before we begin, please help yourself to a nice warm cup of tea or apple cider and get cozy. Maybe you want to get the fire going too and curl up with a blanket. :-)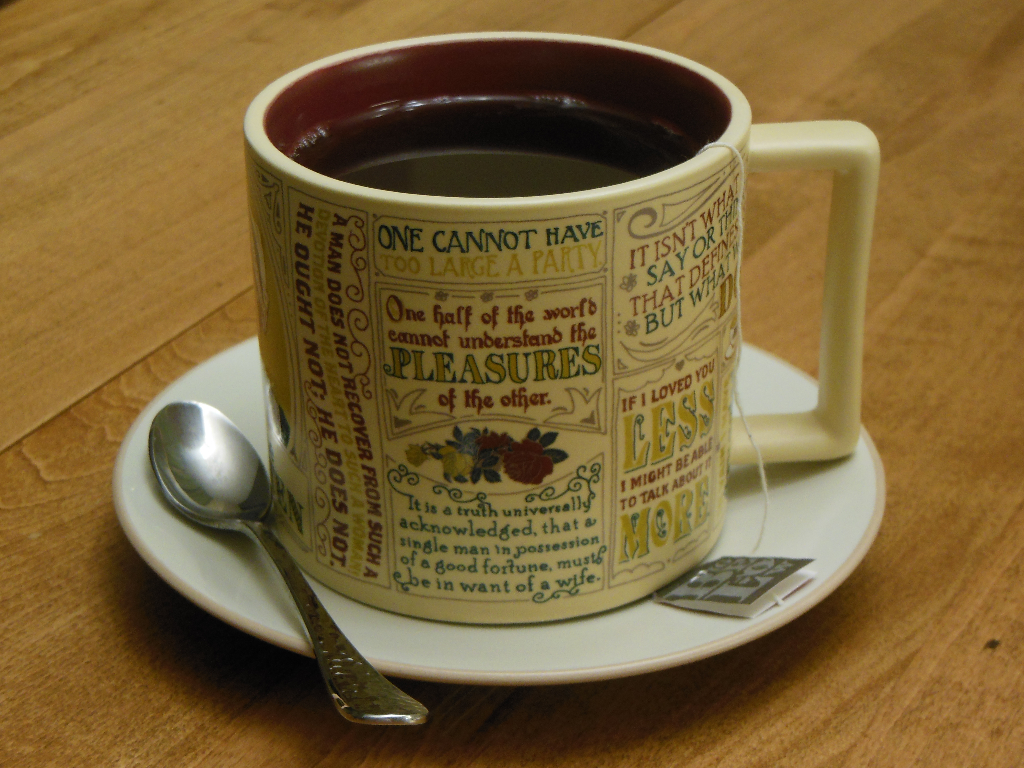 Fall decor at my house evolves through the weeks from the first day of fall to Thanksgiving. Therefore, my fall tour will come in three posts. This post, Part 1, features my "early fall" decor… check back later for Part 2 and Part 3 to see how my decor changes for Halloween and Thanksgiving!
Now let's get started before your tea gets cold!
There's a cute table in my entry way: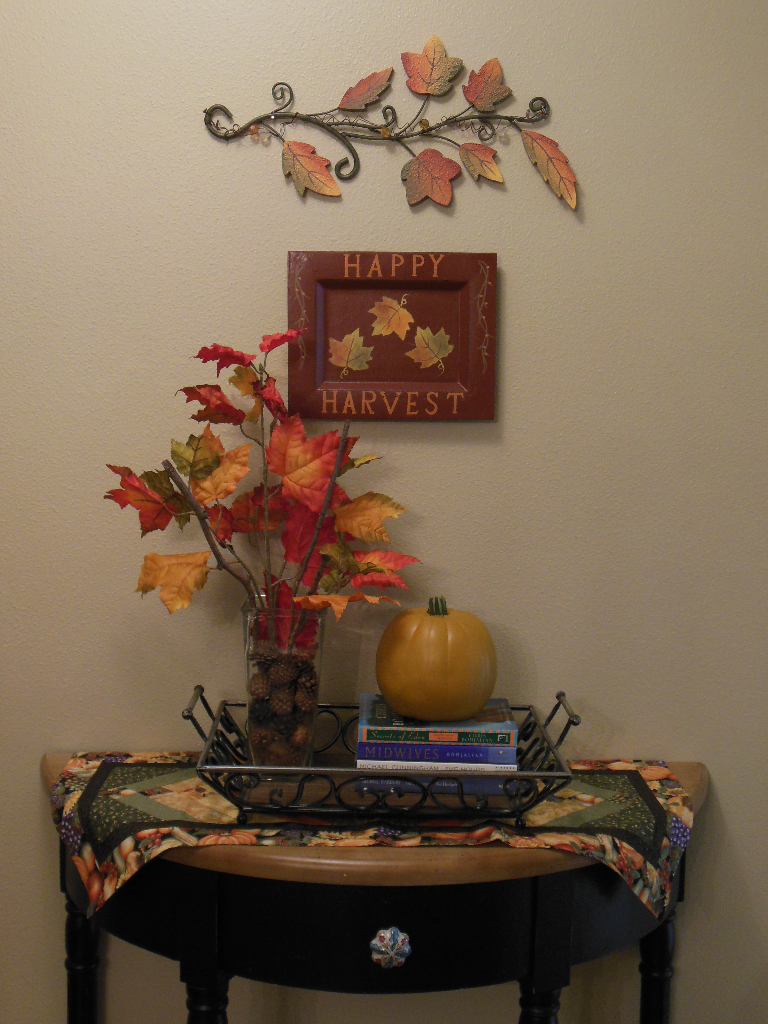 I have a delightful fall tray on the ottoman in my music room (also known as the Jane Austen Room). I was so pleased with my Christmas tray last year that I decided a fall arrangement needed to be equally beautiful. This one is a little on the messy side… but outside fall is kind of like that, so I think it's fitting!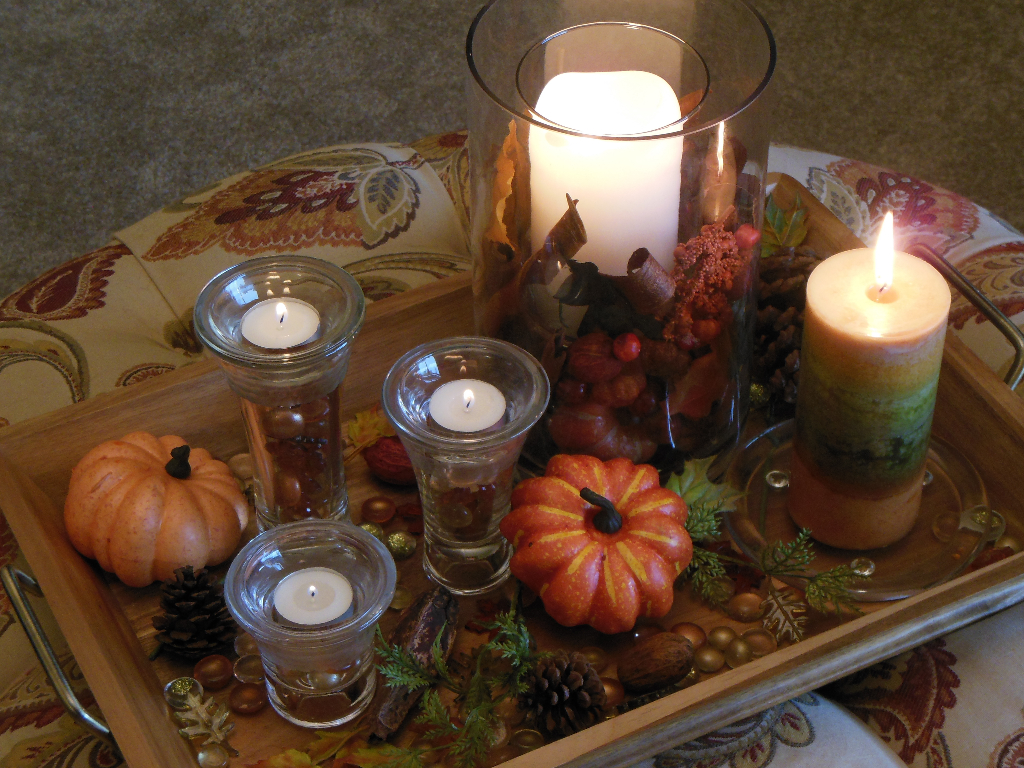 I also added some nice fall touches to the piano: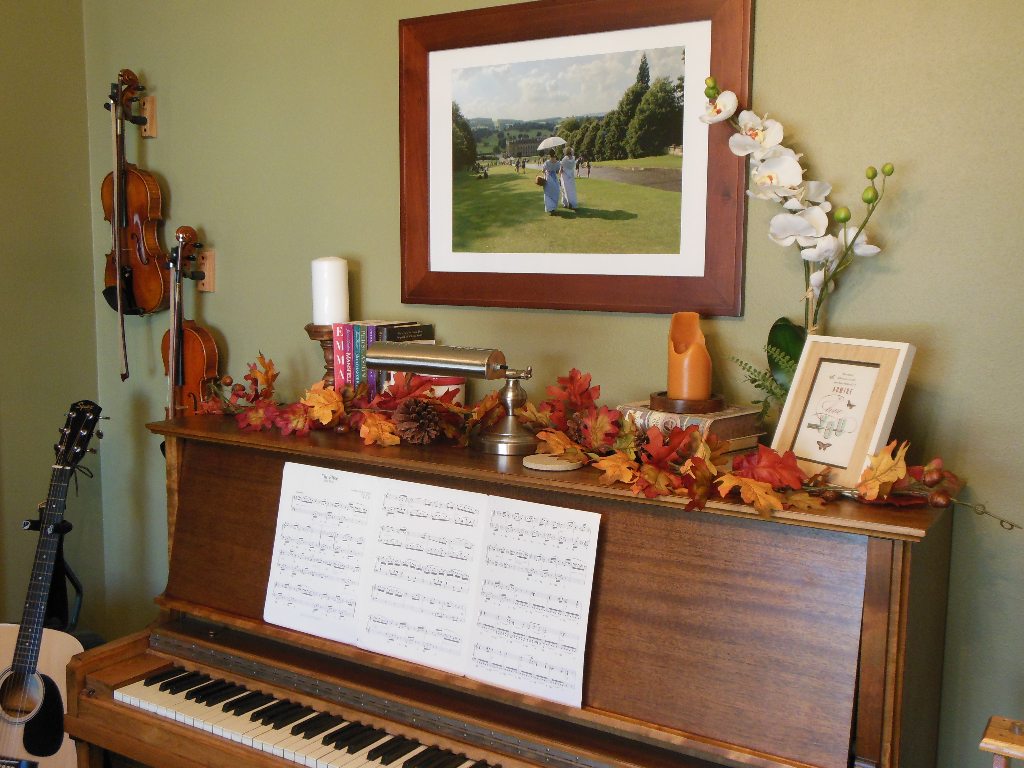 The living room is very cozy with pillows, garland, pumpkins, and candles — fall is a wonderful time of year for lots of candles!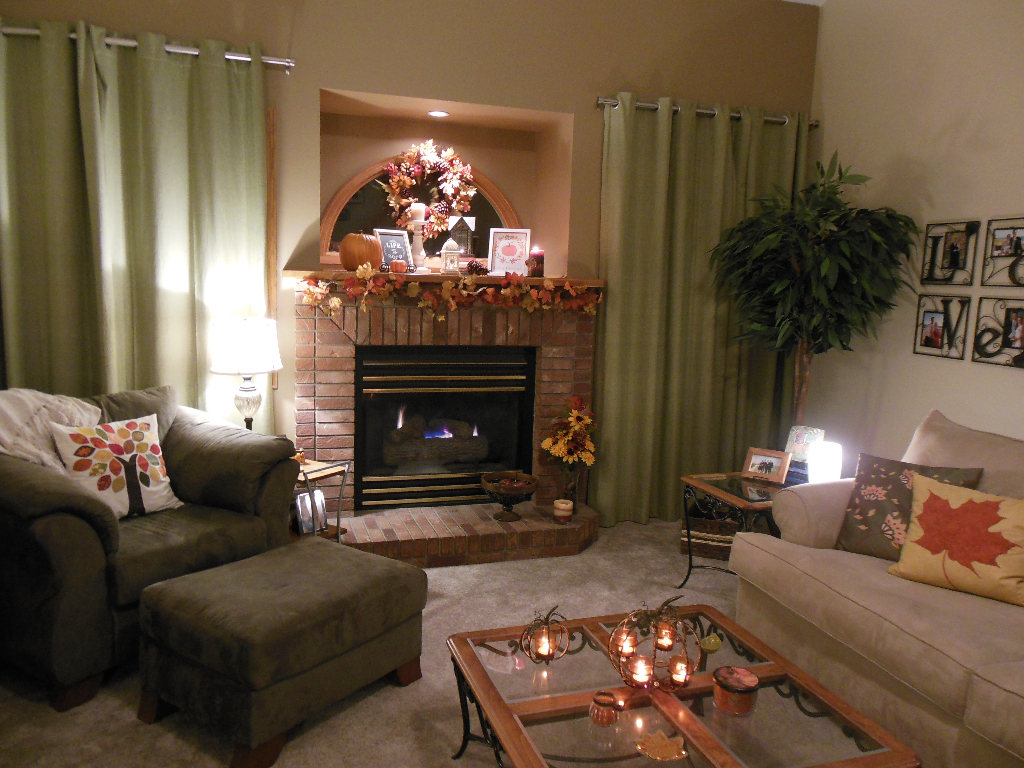 My mantel received a makeover this season. New pieces this year include the wreath and the framed "Fall is Fabulous" print! I bought the wreath at Joann Fabric's and then added a few sunflowers to it. I found the print free online, so all I had to do was print it out and stick it in a frame! It was easy and it's adorable.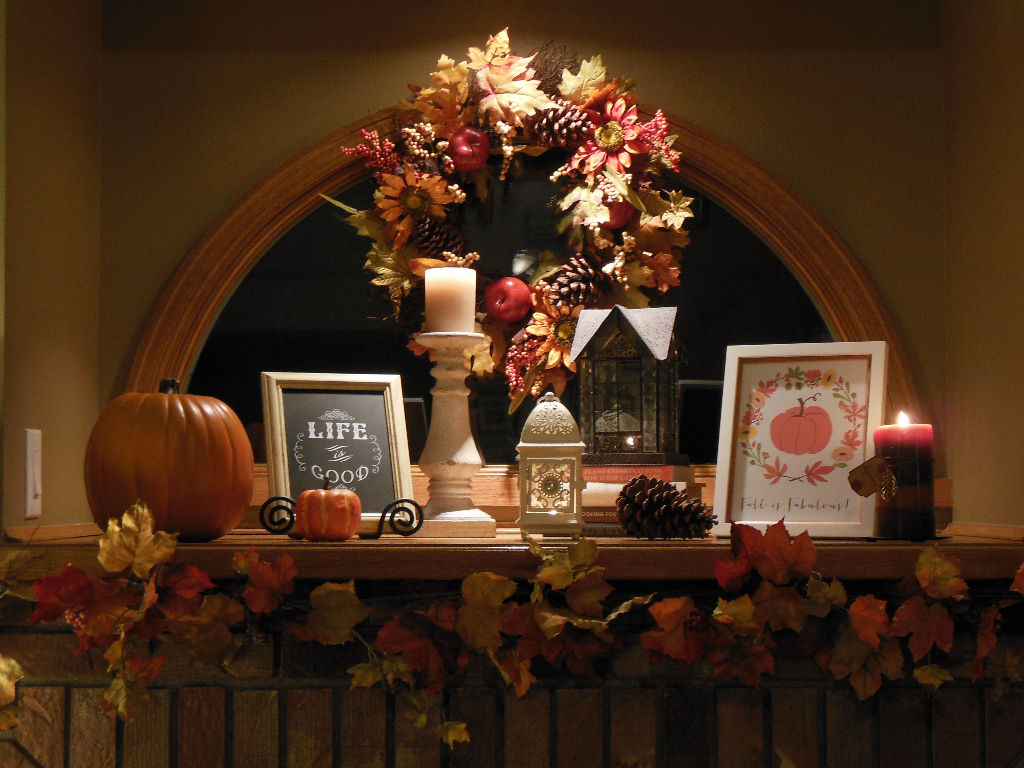 I put together a new centerpiece for the kitchen table this year! I had to do something new because the vase I always used on my table broke last winter… But I'm so very pleased with this new arrangement. It was easy and fun to put together too! I love the colors and textures!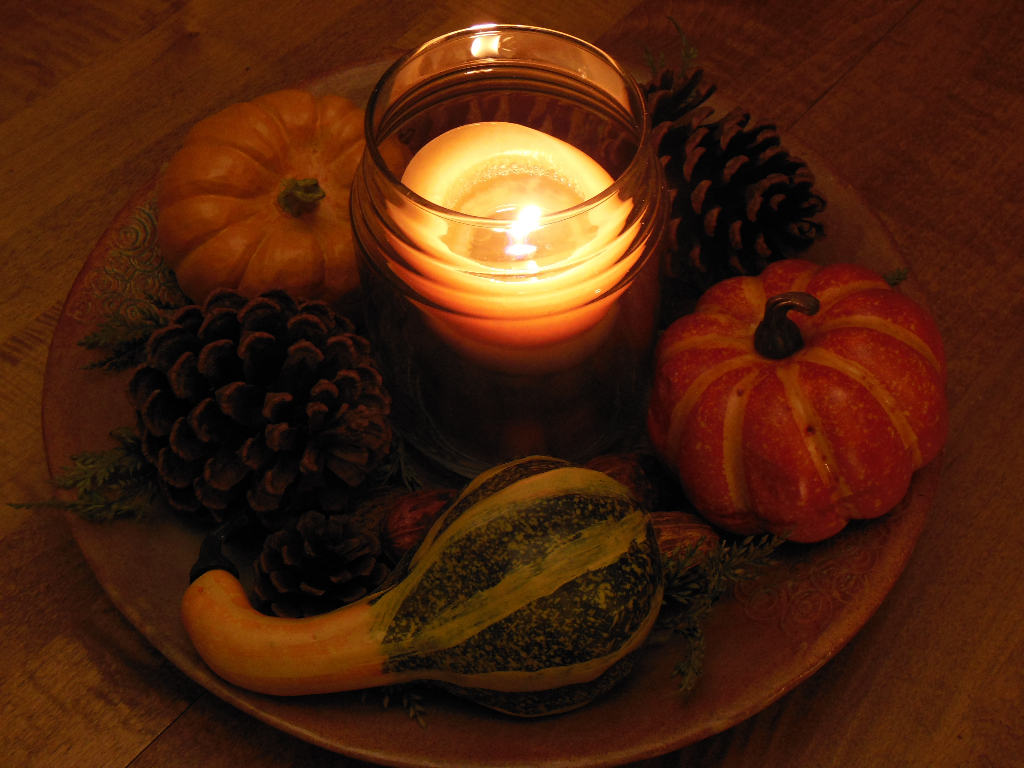 Some areas in the kitchen/dining area include fun fall things too!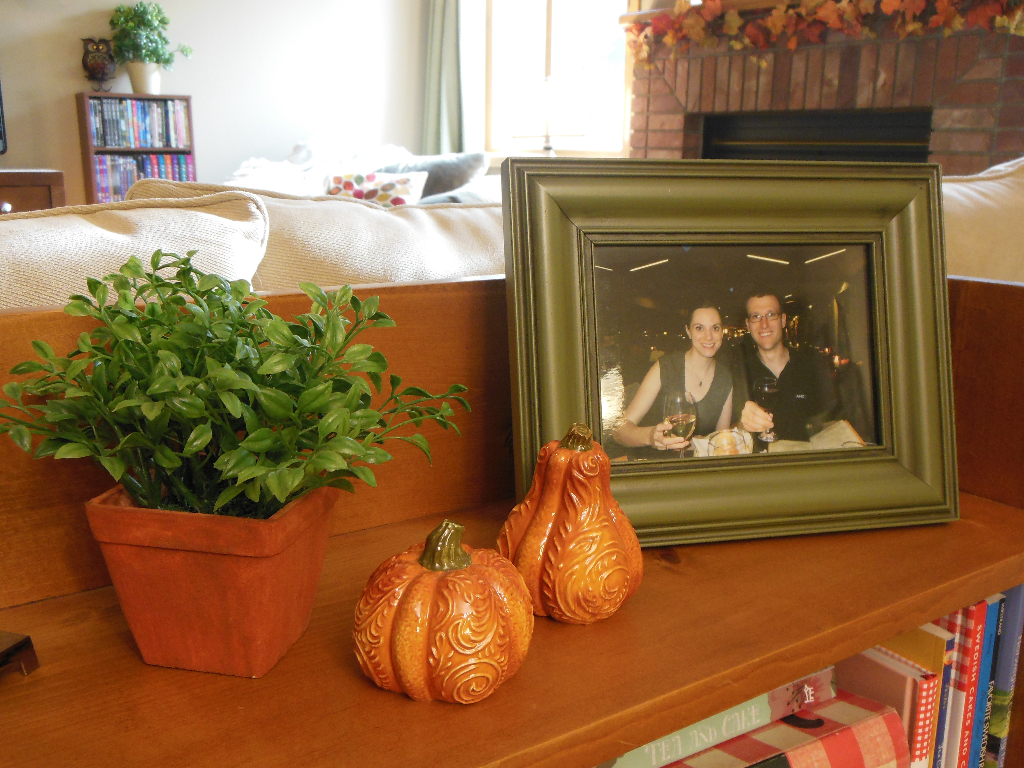 These salt and pepper shakers match the candy dish I have on my sideboard!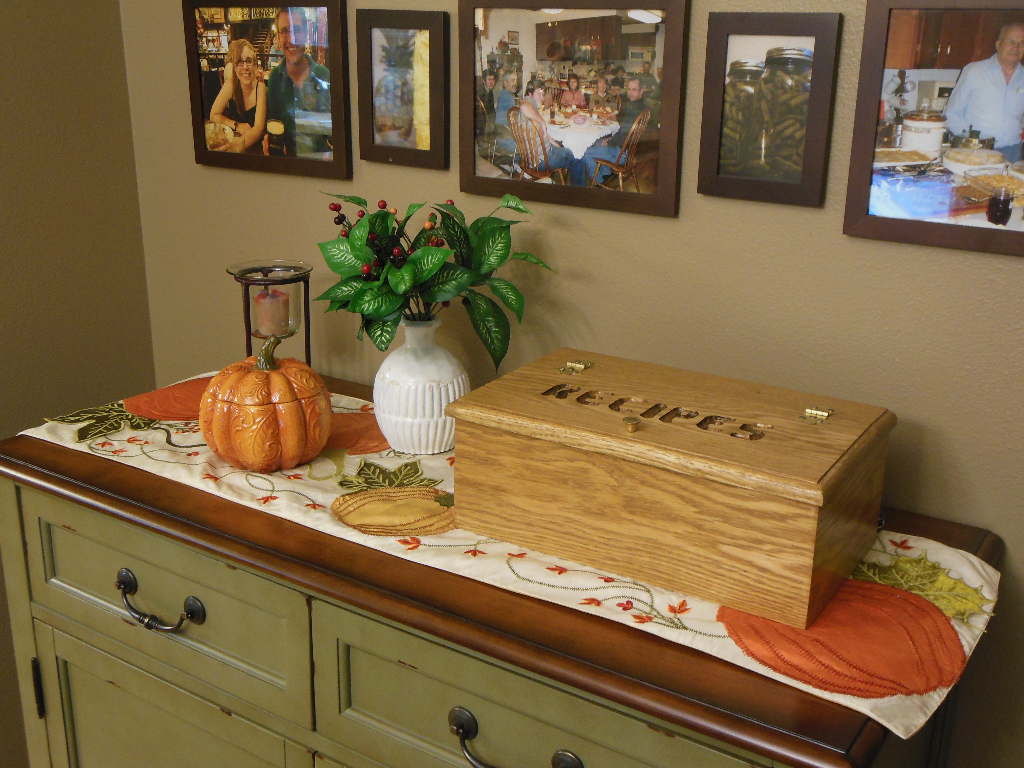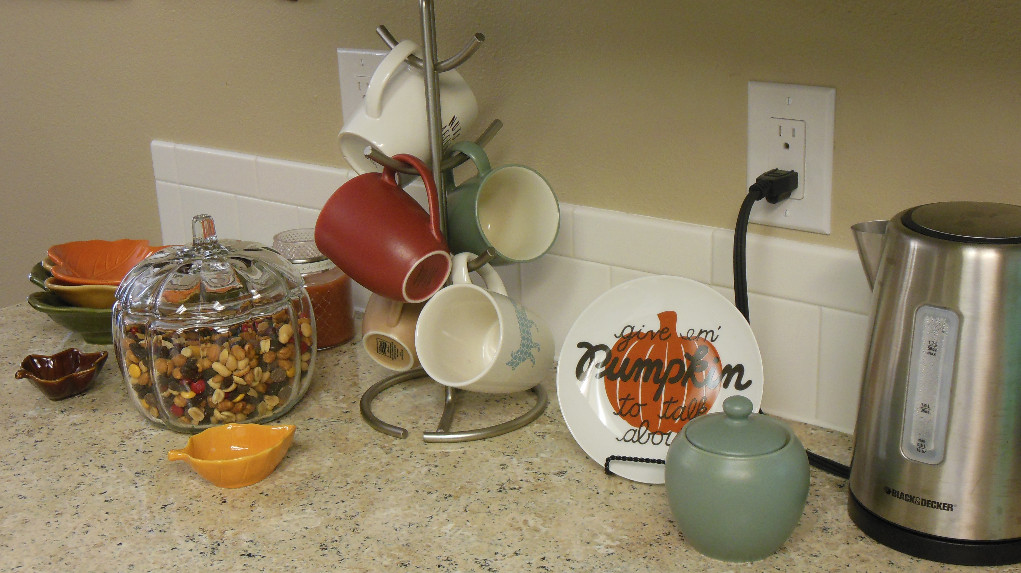 The clear lidded pumpkin bowl used to be my grandma's! I like to fill it with yummy trail mix… this year it's made of honey roasted peanuts, regular peanuts, raisins, milk chocolate chips, and fall colored M&Ms! Yummy!
That's all for now! Check back soon for my spooky Halloween additions. :-)