So our new house has a formal dining room. I don't have much use for a formal dining room though, since we always go home for the major holidays… and we're pretty casual. Don't get me wrong; I love having people over for dinner, but my eat-in kitchen table is fine for dinner parties – at least for now! Back to the dining room; we turned it into a library and music room, and since I decided to decorate the room with photos from our trip to Chatsworth in England, I decided that it needed to be called the "Jane Austen Room".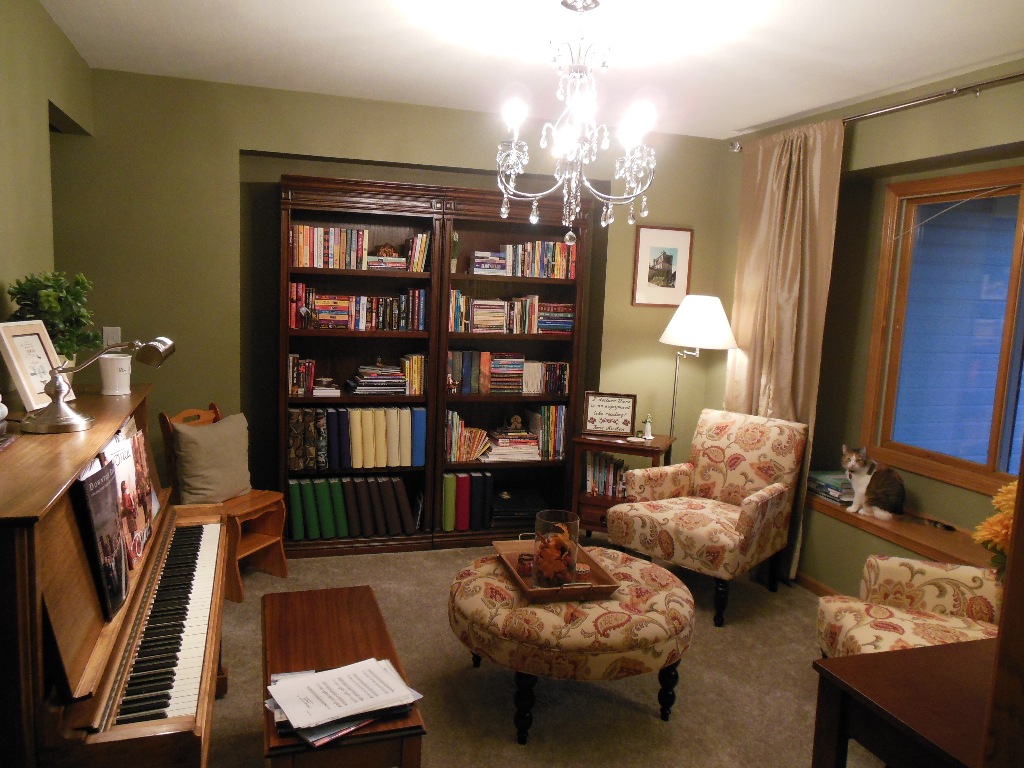 The room is filled with my beautiful piano that originally belonged to my great-grandmother! The piano is over 100 years old. My parents recently brought it out to me from Michigan! And I love having it here.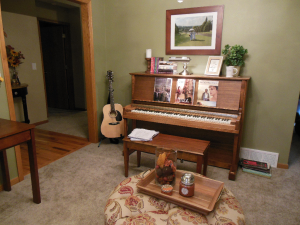 The bookcases are filled with books, a few small trinkets from trips, and some nerdy action figures. I have Mozart and Van  Gogh! I also have a Jane Austen action figure next to a beautiful cross stitch my sister-in-law, Emily, made me for my birthday!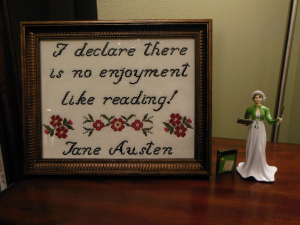 The chairs and ottoman are just what I wanted — wild, but still elegant. I love them. :-)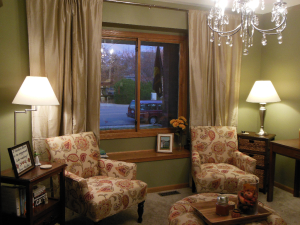 I also have a small work area in this room — it's perfect for storing business documents and materials and mail supplies!
And the new, upgraded light fixture is beautiful and will be also perfect in the future if we ever turn this room back into a dining room!
I love to sit in my Jane Austen Room to play the piano, read, and drink tea. How Jane Austen.