My new kitchen is full of awesome things and features. It's a combination of things given to me and/or made by my family, and extra fun touches I added!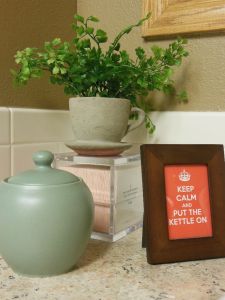 Working our way around the kitchen, the first awesome spot in the kitchen is my sink area. On the counter we have a little tea area, complete with a cute sign from a box of tea that my sister-in-law sent me from England! The sink itself is nothing too special, but the faucet is new and I just love it — the faucet pulls out and turns into the sprayer! It is so handy.
 In front of the sink we turned the cabinet fronts into tilt down trays. We used a Rev-A-Shelf kit to install the trays. These have added a great place to store sponges, scissors and a pen!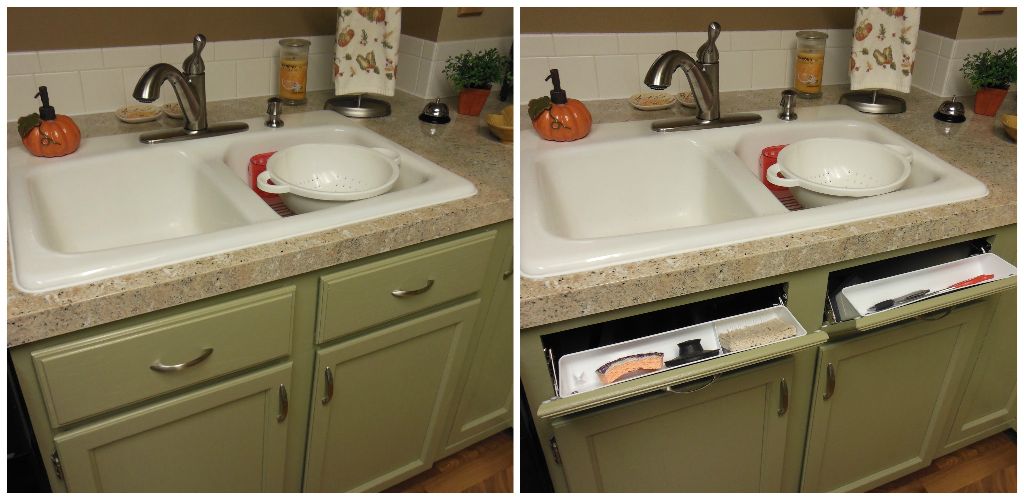 Next we have a bottle opener that my brother, Nickolas, made Matt. It has a really strong magnet inside it that catches the cap as it falls! So cool.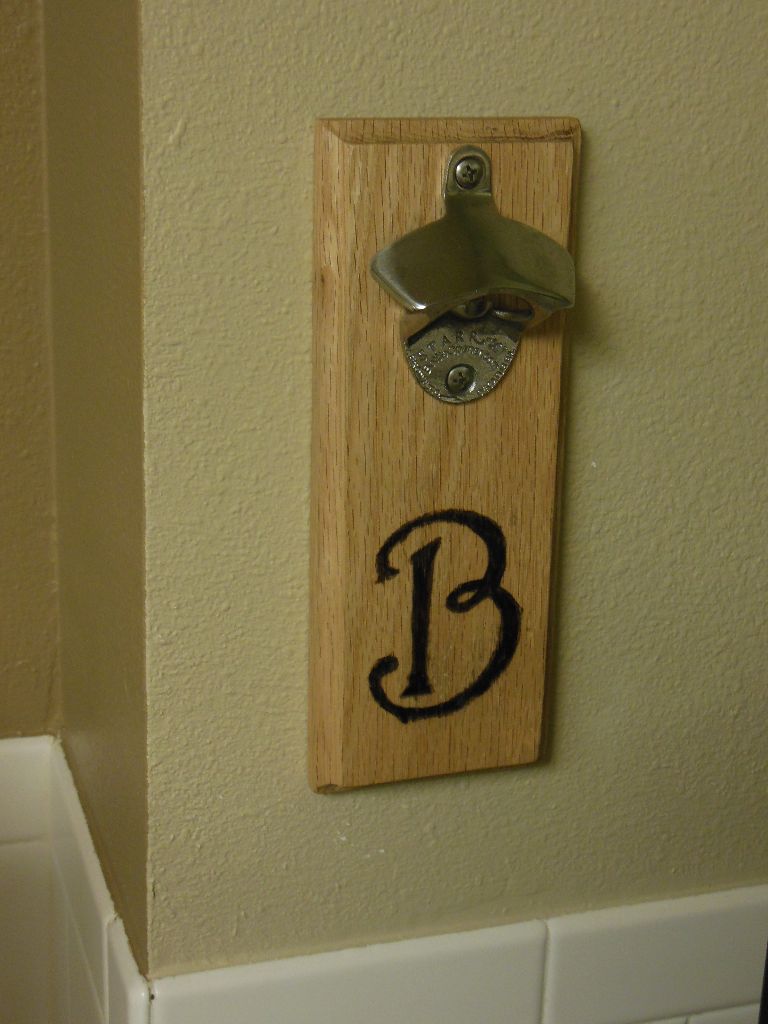 My favorite thing in the kitchen is my pull down recipe holder that used to be my grandmother's! Also in this picture you can see the beautiful cutting board that Nickolas made us for Christmas last year!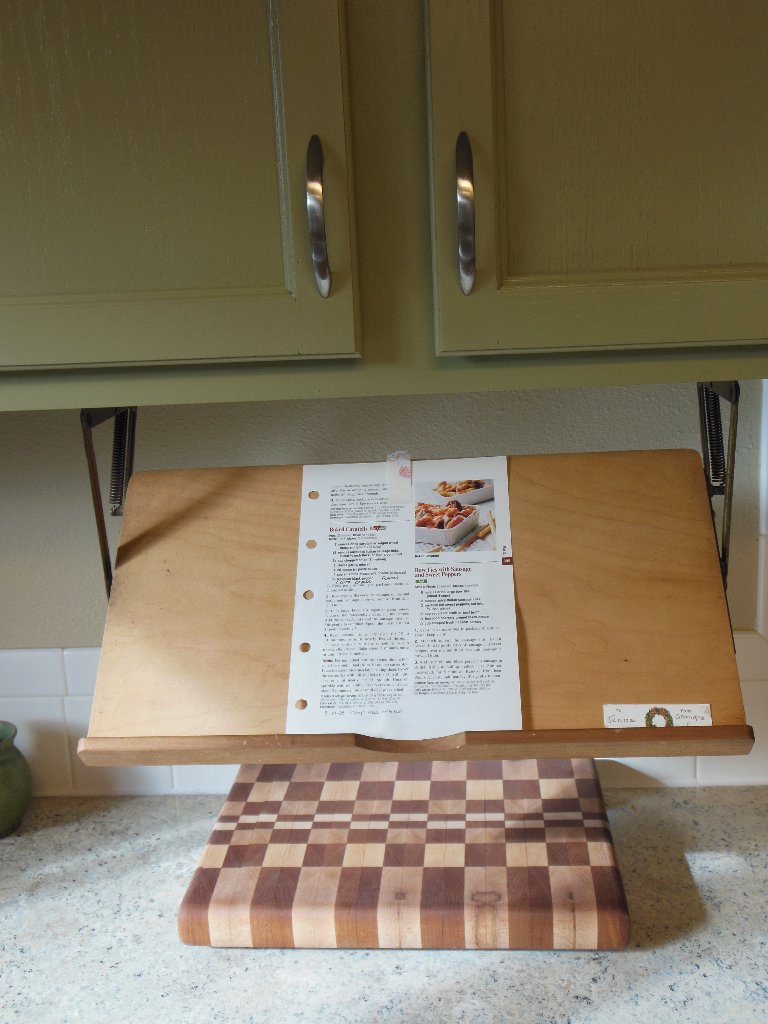 Above the microwave is our liquor cabinet and I wanted to give it some personality… I lined it with a wild contact paper (so it will be easy to change later!) and it's super fun!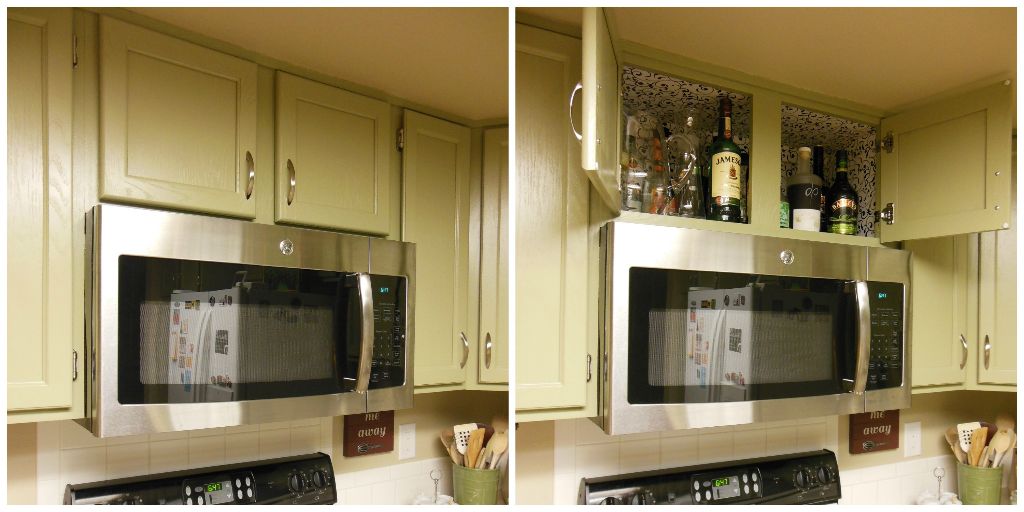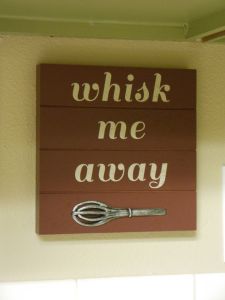 In the picture above, the cute sign you see sticking out from under the cabinets says "whisk me away". It makes me smile!
Next is my wonderful recipe holder that my grandpa made me. It's full of recipe cards from my family, and recipes I've found in magazines and online. If a recipe is good enough to make again, it gets put onto a card and filed in my grandpa's box. :-) I have the recipes sorted by category, and every recipe is inside a protective sleeve. This system works well for me because I can quickly find all of my favorite recipes, and the protective sleeves are easy to wipe off and clean!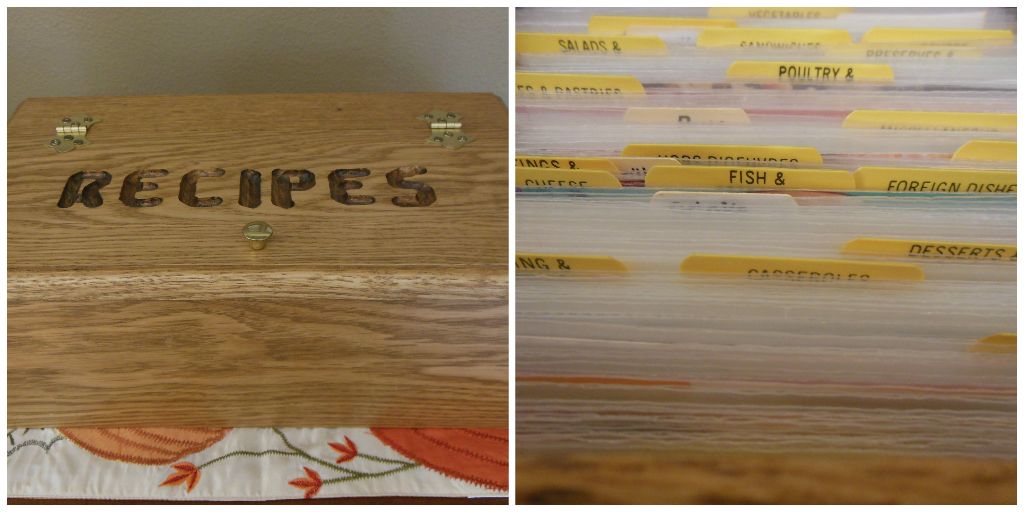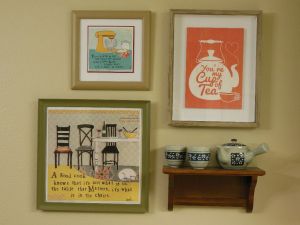 I also have a really cute wall arrangement in the kitchen! Two of the pieces are by Curly Girl, who just has the cutest things. The other print is from Target, and the tea set is from South Korea!
Those are some of the cool things in my kitchen. What awesome things do you have in your kitchen?