Happy Halloween! As promised in my post earlier this fall, here are some fun details of our Halloween decorations this year.
We'll start outside. To begin, I'll say that our cul-de-sac is a perfect fit for us. There are multiple reasons, and one is that Halloween is a big deal here. Two houses by us have large, glowing eyes in their upstairs windows, many houses have ghosts, tombstones, spiders, flags, and other yard decor, and everyone just seems to be in the spirit of spooky fun and candy!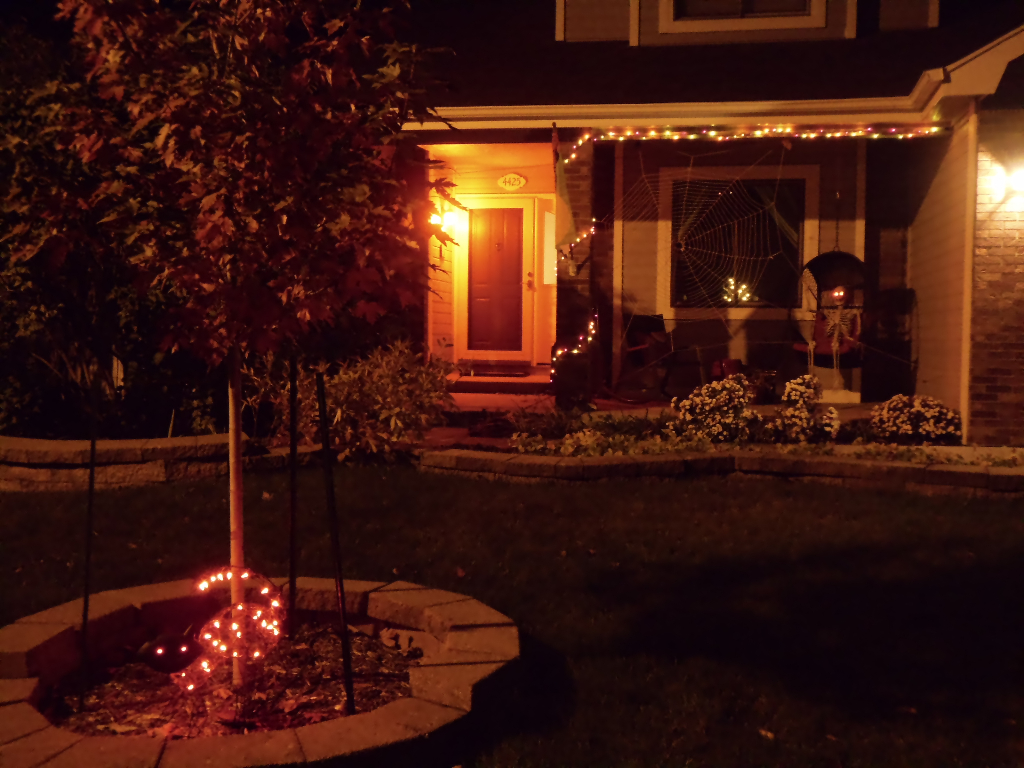 My favorite piece outside is my light up cat that we put under the maple tree (which has turned to a beautiful orange-red color!).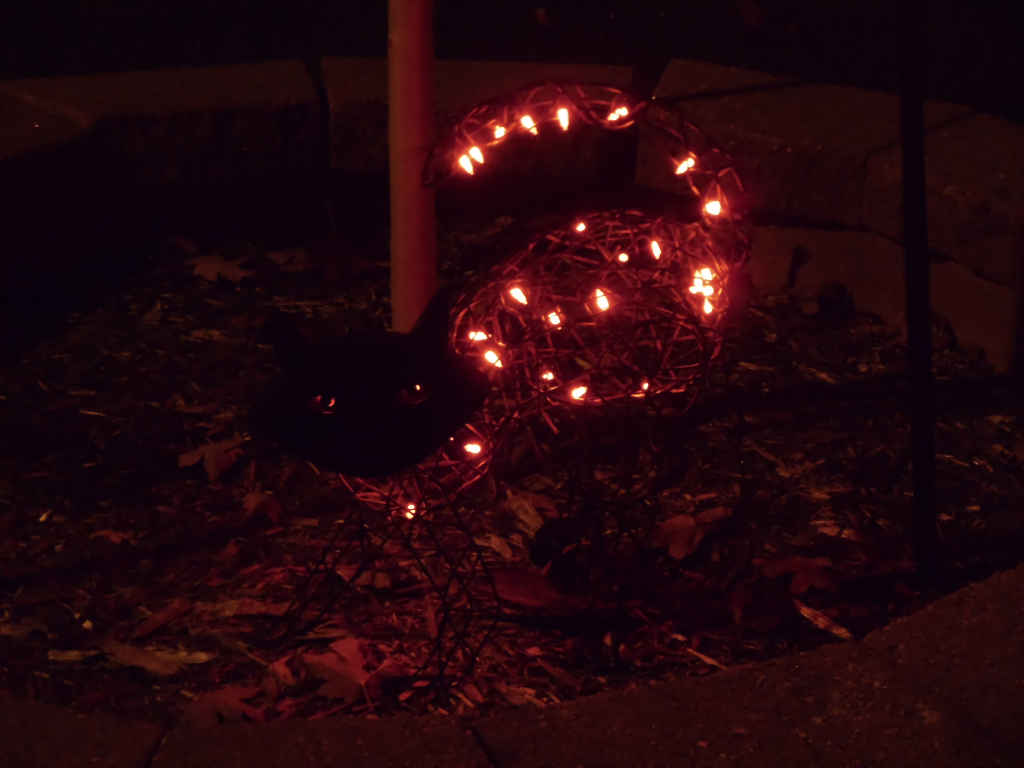 Our porch is really the showstopper though, and it is almost 100% Matt's doing… I occasionally get called in for a quick consult on placing something, and that's about it! Halloween is Matt's favorite holiday, so he goes all out and gets really geeky about it too. Our porch consists of electronics that he created and programmed that "perform" when triggered by the trick-or-treaters approaching the front door. These include flashes of light, sounds of thunder, a spider that moves across its web, and a ghost who rises up from behind tombstones. He even has a fog machine!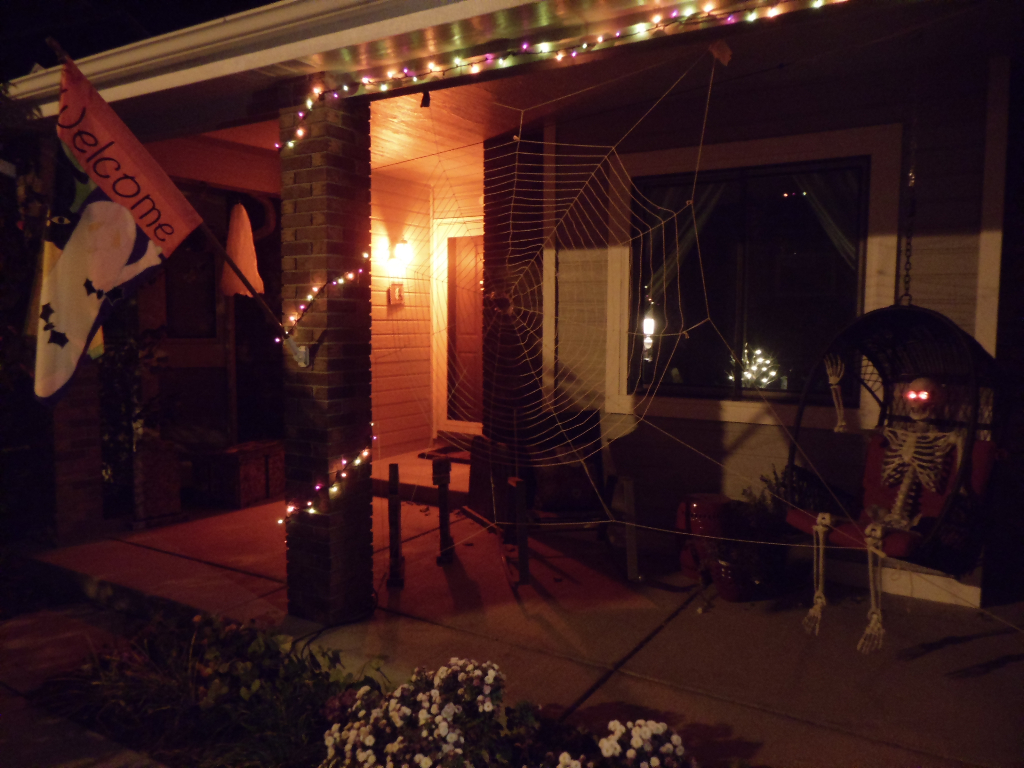 I will admit that I'm a big fan of the skeleton who's been sitting in my basket chair all month. He's pretty awesome.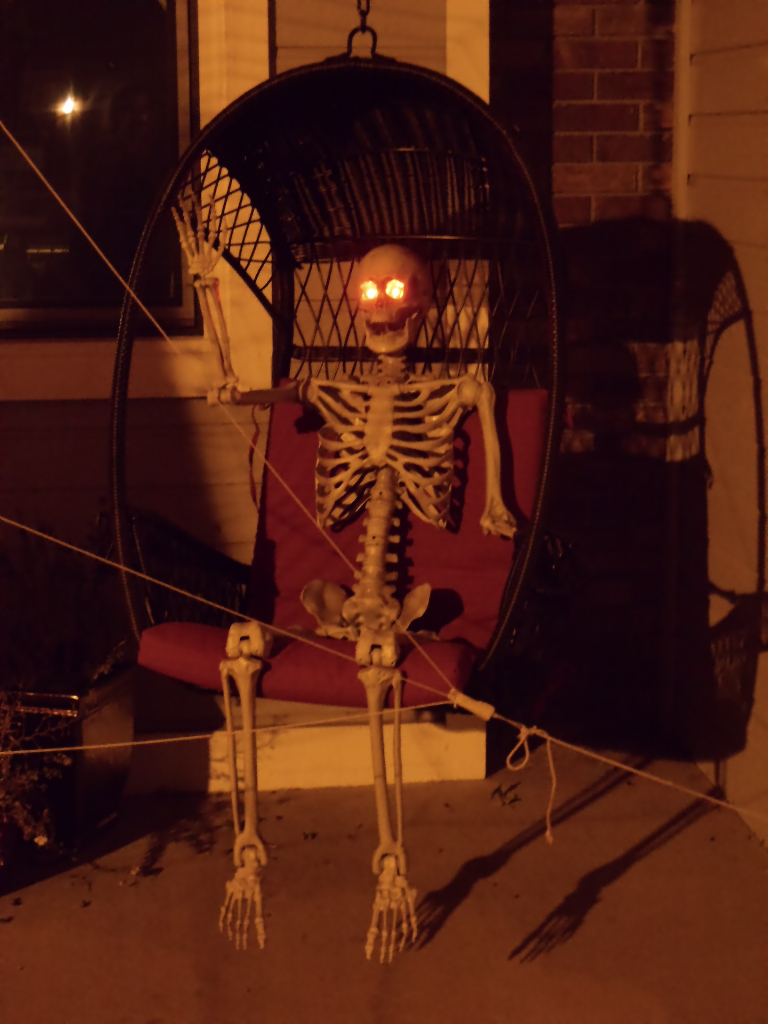 If you survived the scares outside, we'll welcome you and maybe even share some candy with you. Matt did the candy shopping this year, and he did well! Tonight we'll have M&Ms, Skittles, Snickers, Twix and many others. Yum. I have mixed feelings between wanting so many kids to come and get a scare that we'll have just enough candy, and having lots of left over candy for us to eat up later! ;-)
In our entry way I've slightly modified the table by the door… I added an adorable sign that says "Stop in for a spell" and also a few cats to the lower shelf! After all, what's Halloween without a few black cats?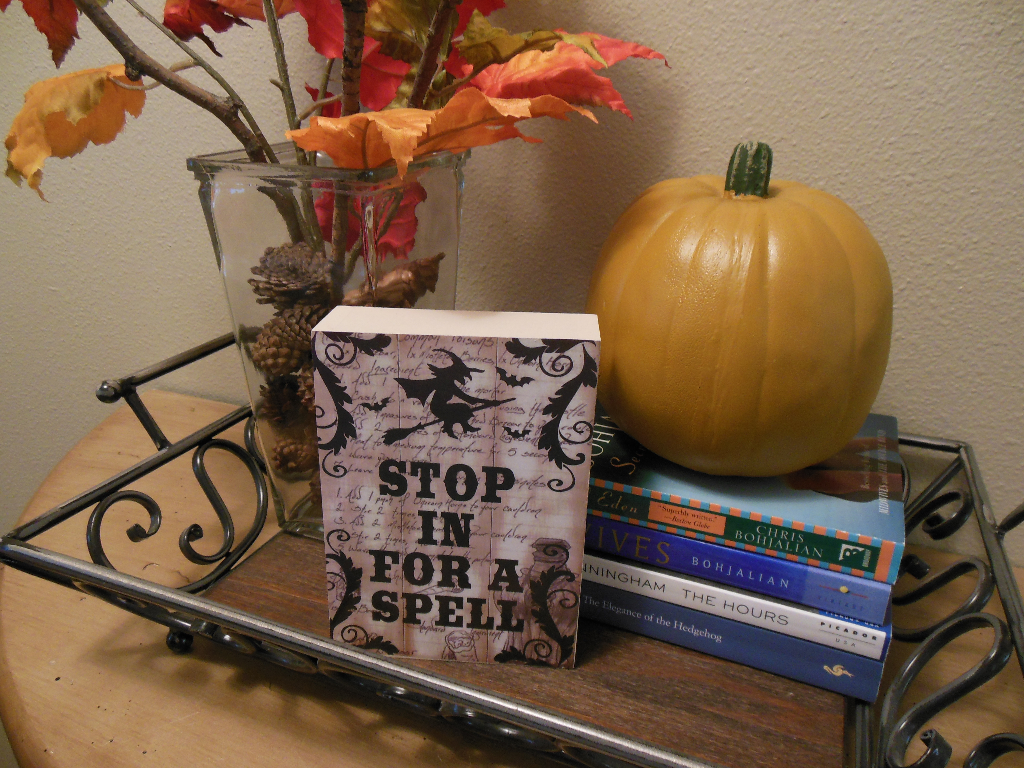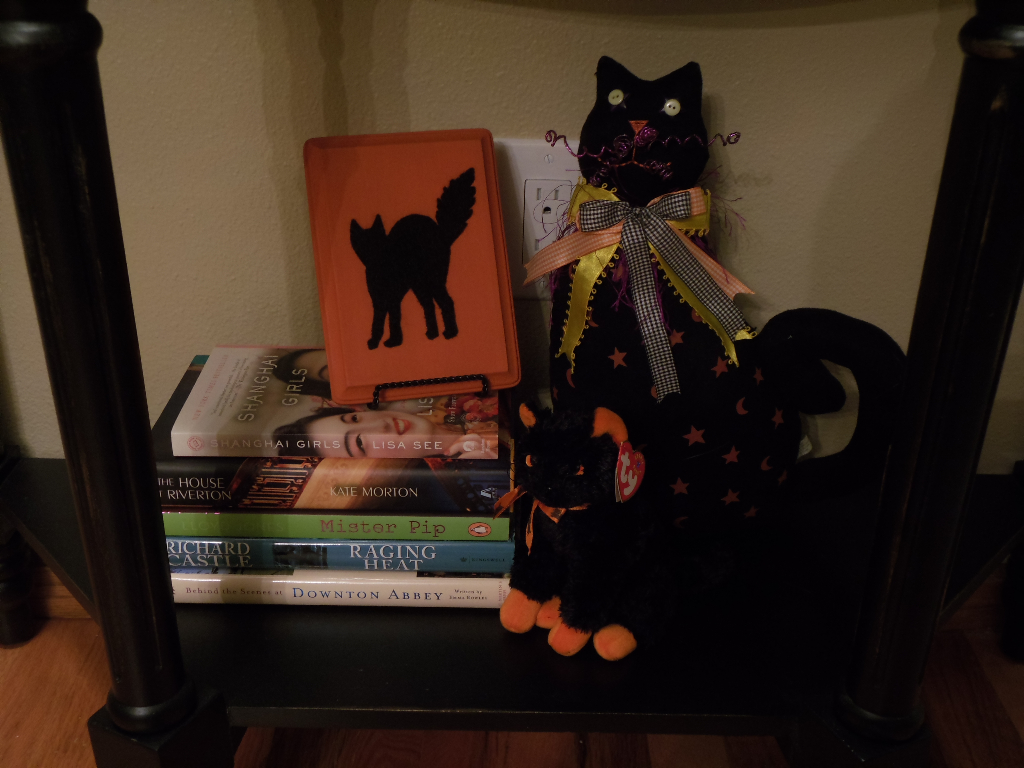 The Jane Austen room features my favorite Halloween display this year. In the window seat I added a spooky haunted house, a creepy tree, and a cute sign!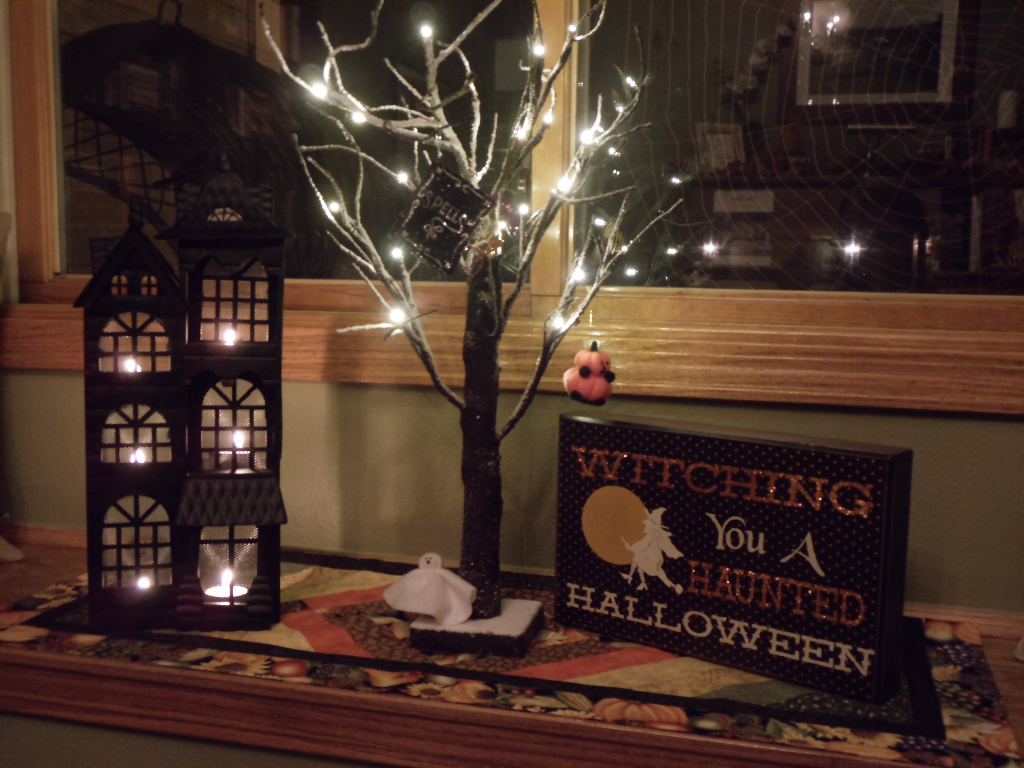 If you're in the mood for an eerie read this Halloween, go pick up The Night Circus! (Pictured below) I just finished it this morning and it was fantastic: magical, mysterious, and even romantic. I loved it. Last year's haunting Halloween read was Bellman & Black. It was also very good… very strange, but good!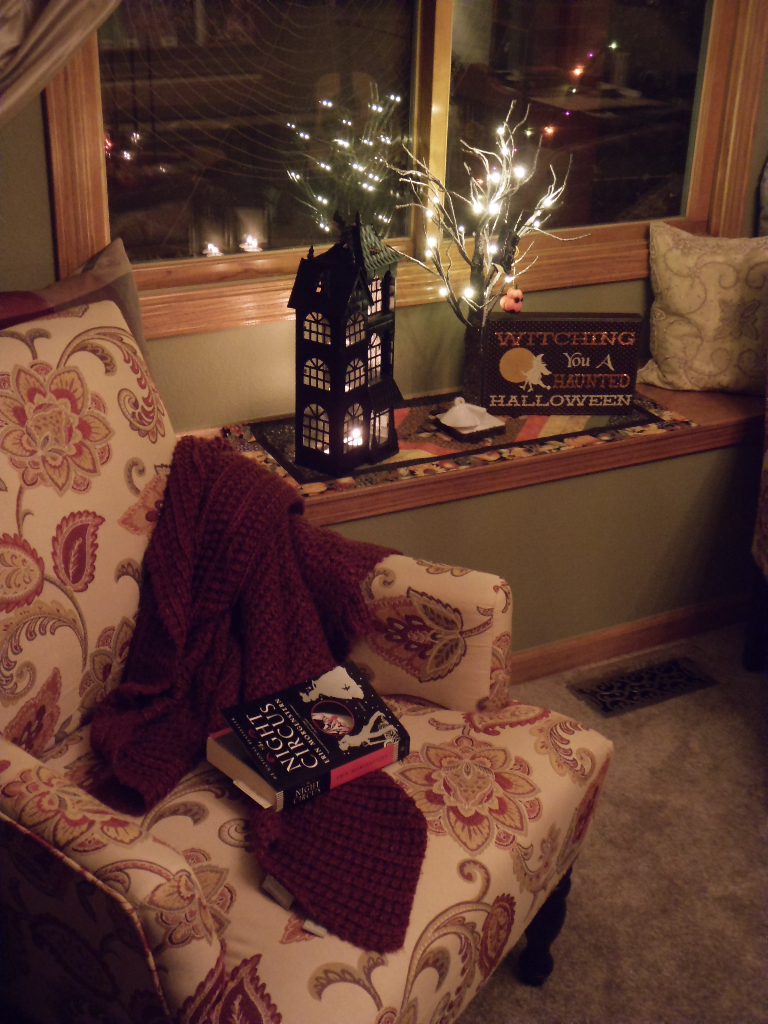 In the living room, my mantel remains the same as it did in Part 1, but I have added my grandmother's ceramic jack-o-lantern and a tray of Halloween books to the hearth!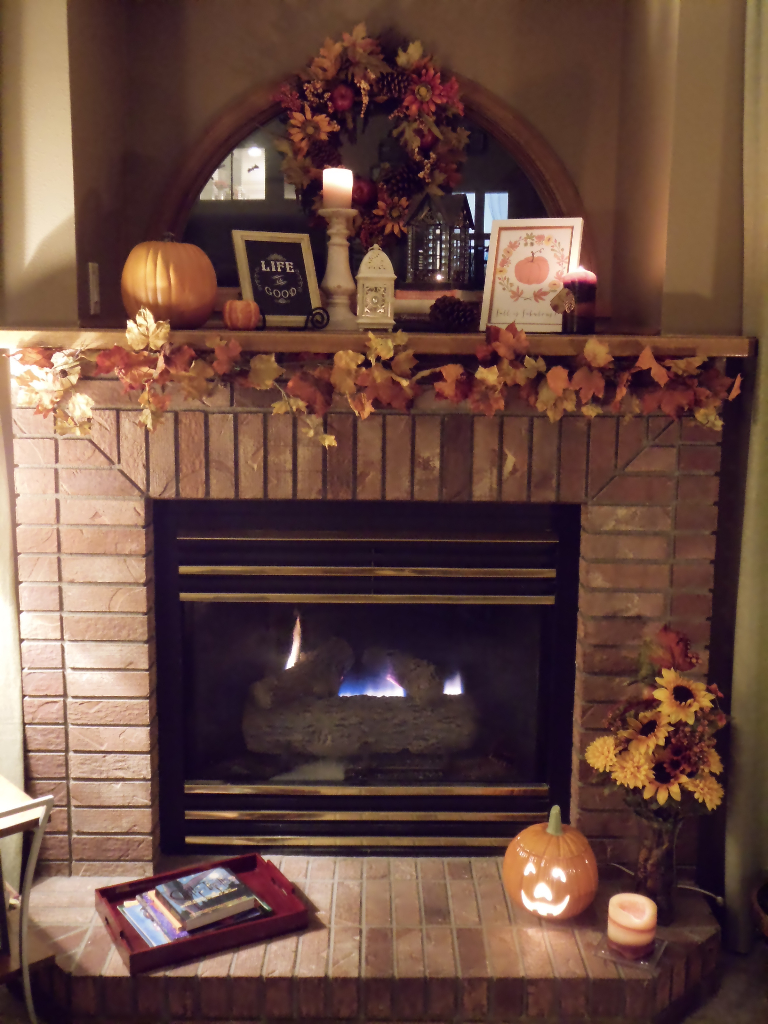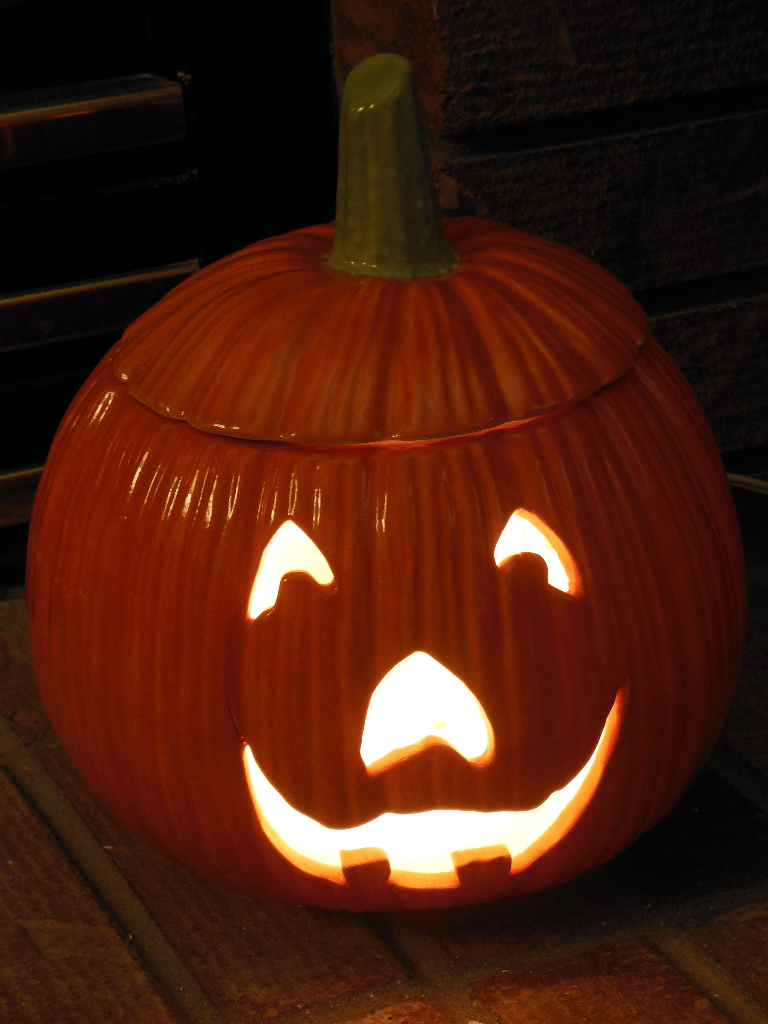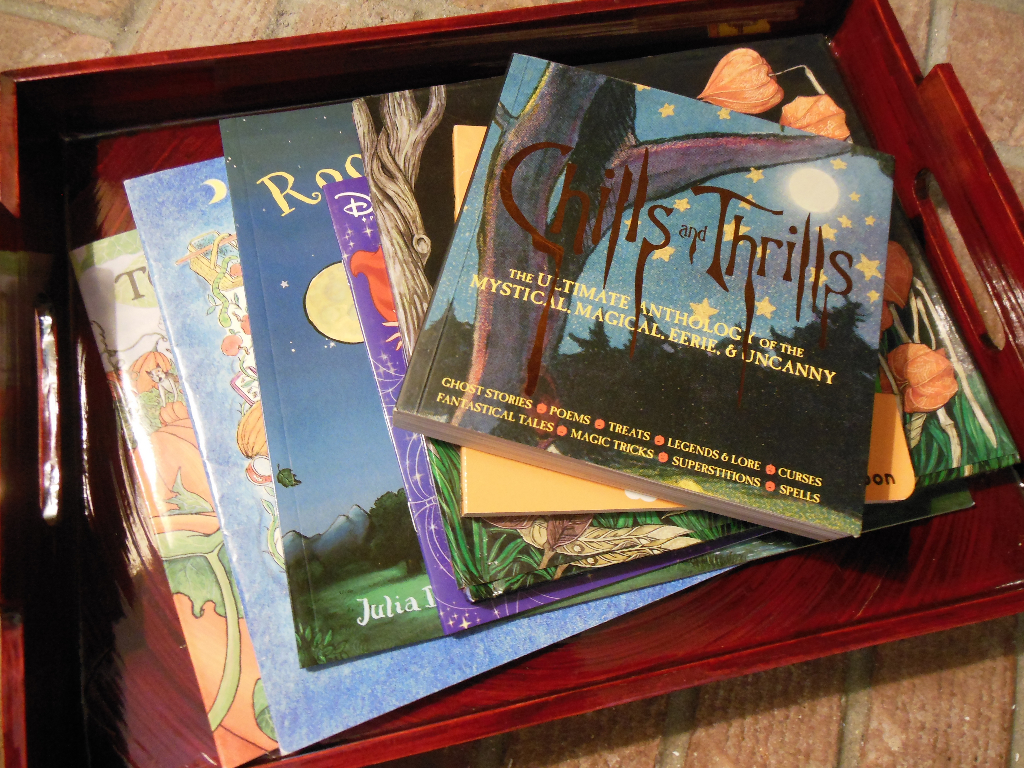 Many of my Halloween books are from my childhood, but I have also added a few to my collection in the last few years. Here are a few of my favorites:
My last bit of Halloween fun is a few items on a side table in the living room! The print is from Rifle Paper Company; it's a greeting card that I framed! I've had the little stuffed cat since I was a kid… I have to keep an eye on it though; for some reason my (real) cats love to pick on it!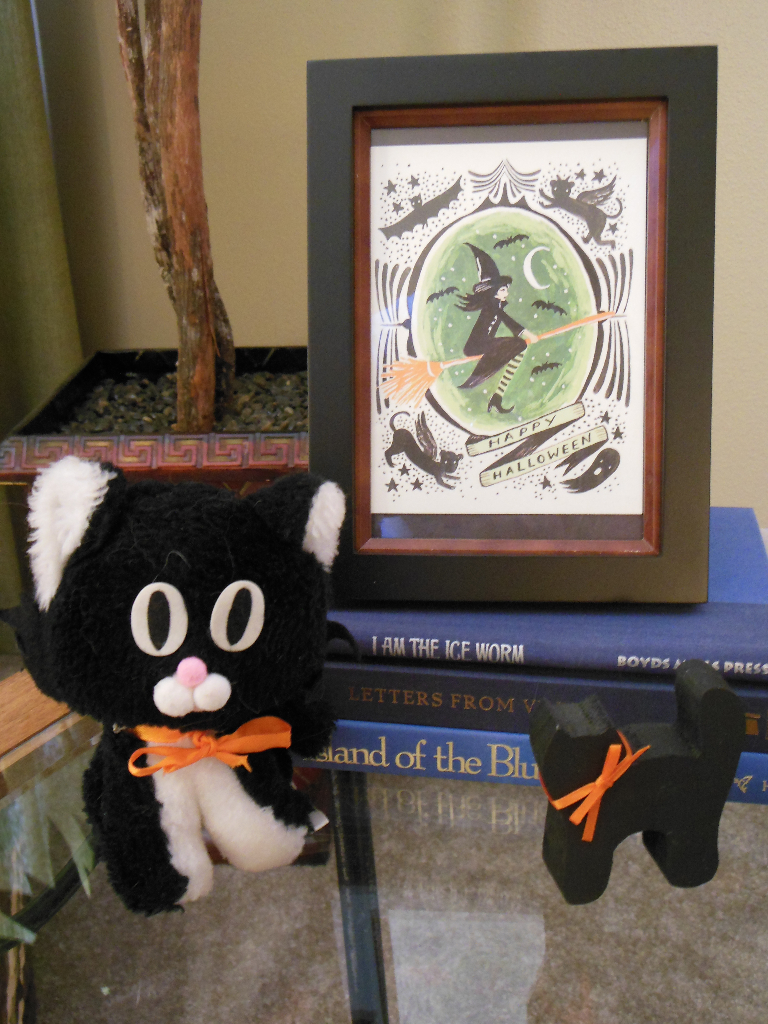 I hope you have a very happy and haunted Halloween!