Happy Thanksgiving, friends! With the yummiest holiday of the year only a week from tomorrow, I thought it might be time to post some pictures of my Thanksgiving decorations. As you saw in Part 1, my fall décor starts with general fall items featuring pumpkins, leaves, earthy colors, and natural elements. In Part 2 I showed how I added Halloween accessories to some spaces. Now, for Thanksgiving, I have packed away the Halloween things and added a few Thanksgiving pieces here and there!
We'll start the tour in the living room! I added a cute banner to the fireplace and a cute little turkey (he holds a candle!) to the mantel.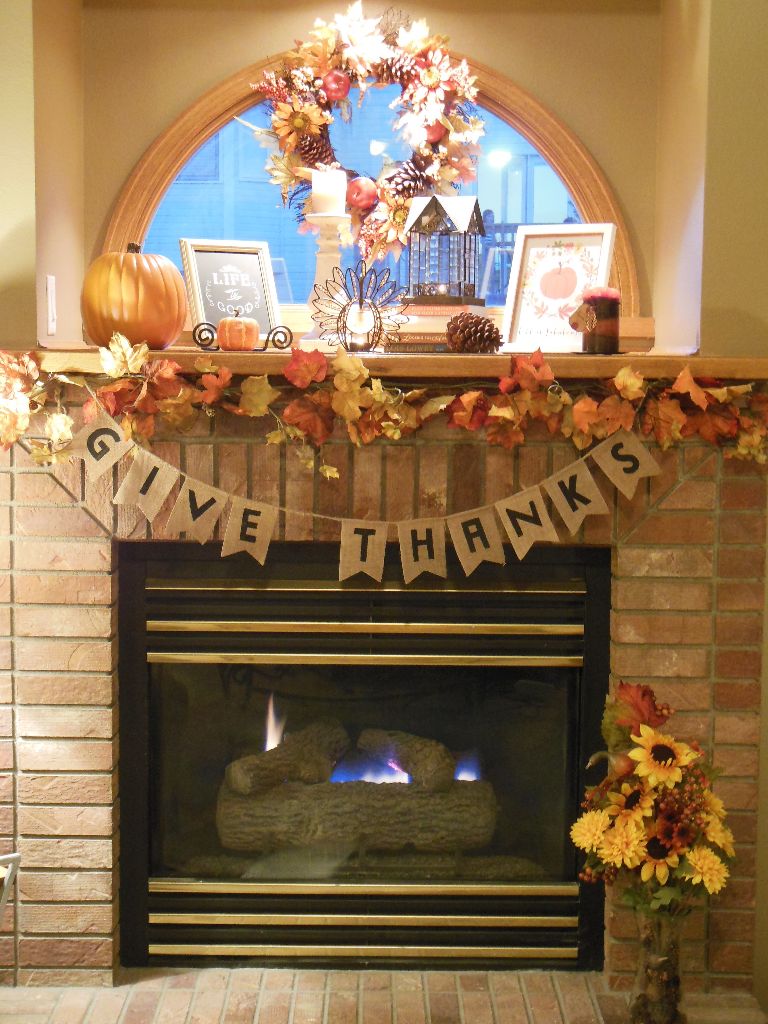 On the side table, I replaced my Halloween kitty and framed card with a "thankful" sign I made this year and two little pilgrims that my grandma made.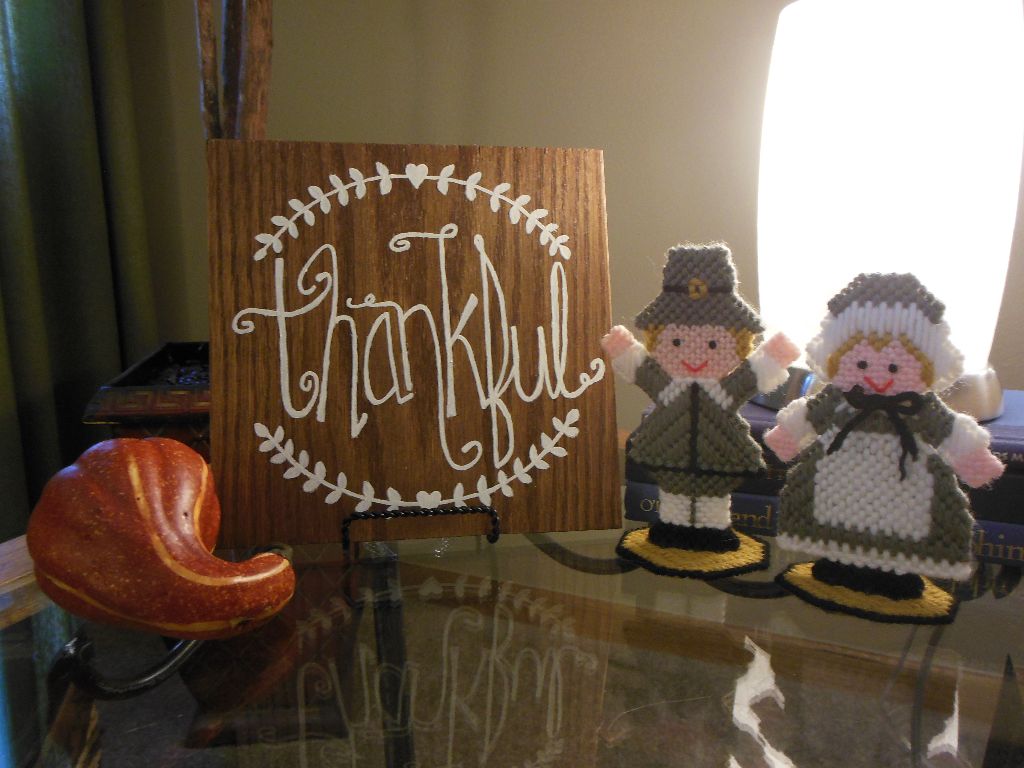 I also have a few turkeys here and there… Can you spot any in this picture?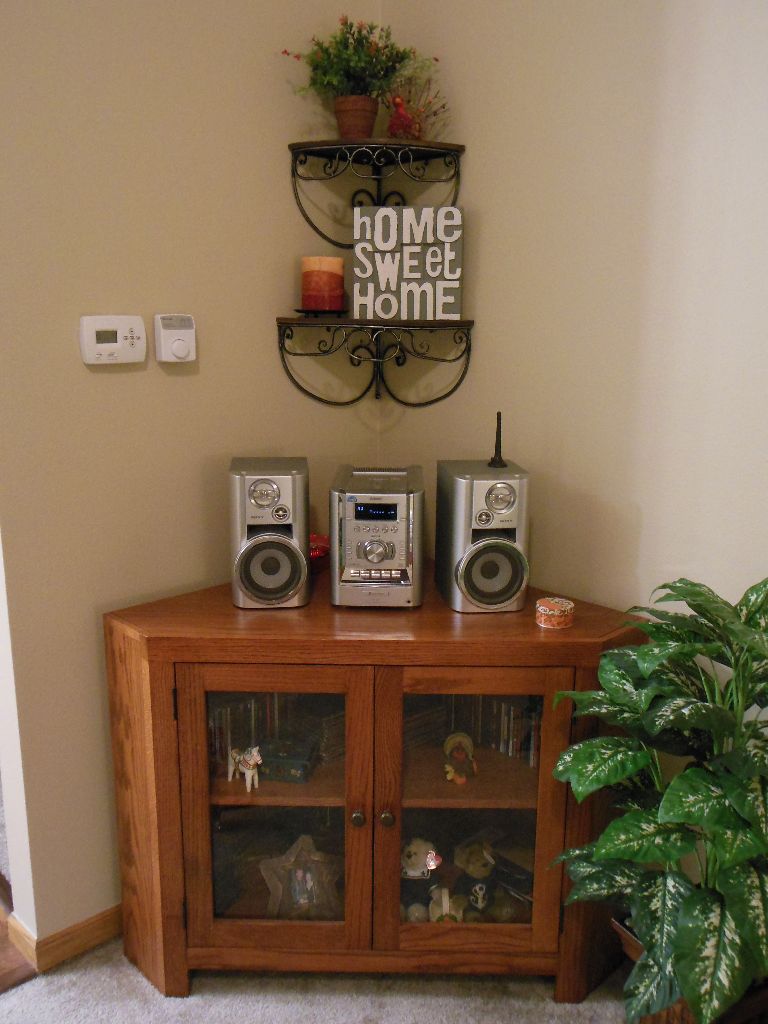 Moving on to the kitchen, I have replaced my centerpiece with a beautiful table runner that my mother-in-law made for me (it has moved around this fall — did you notice it in my previous posts?!), a cornucopia that my grandma made and used to have on a table at her house, and my grandma's candlesticks!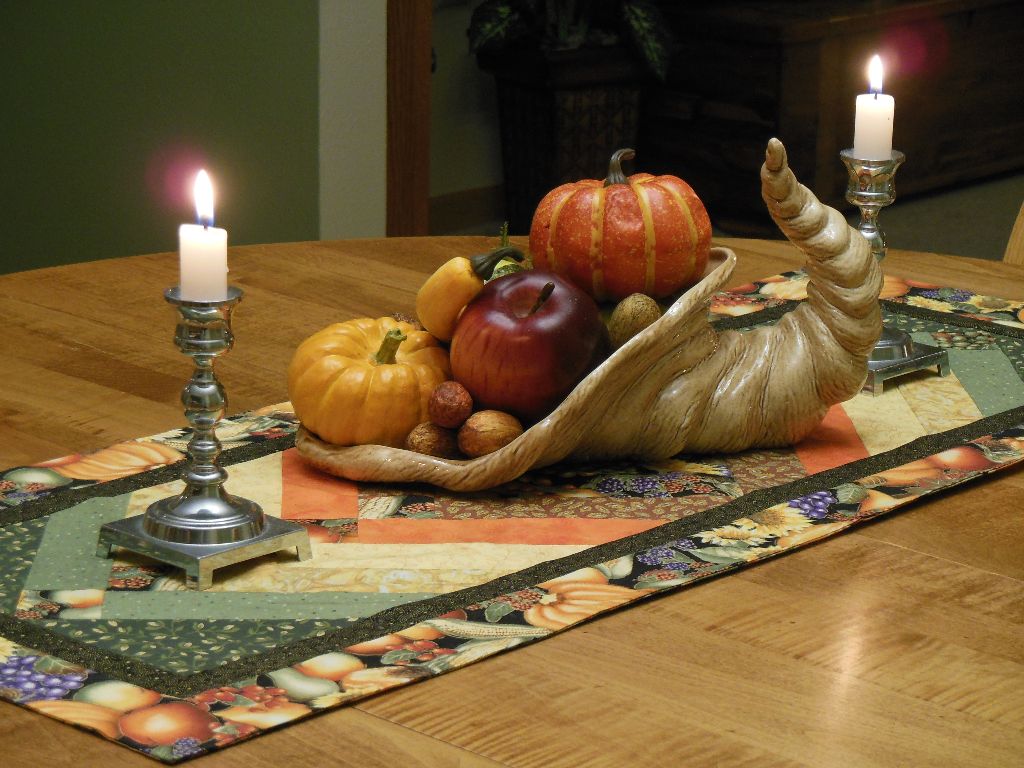 And lastly, I have a couple fun turkeys and a message on the fridge. My grandma made the plastic canvas turkey, and 5-year-old Jenna made the felt one. :-)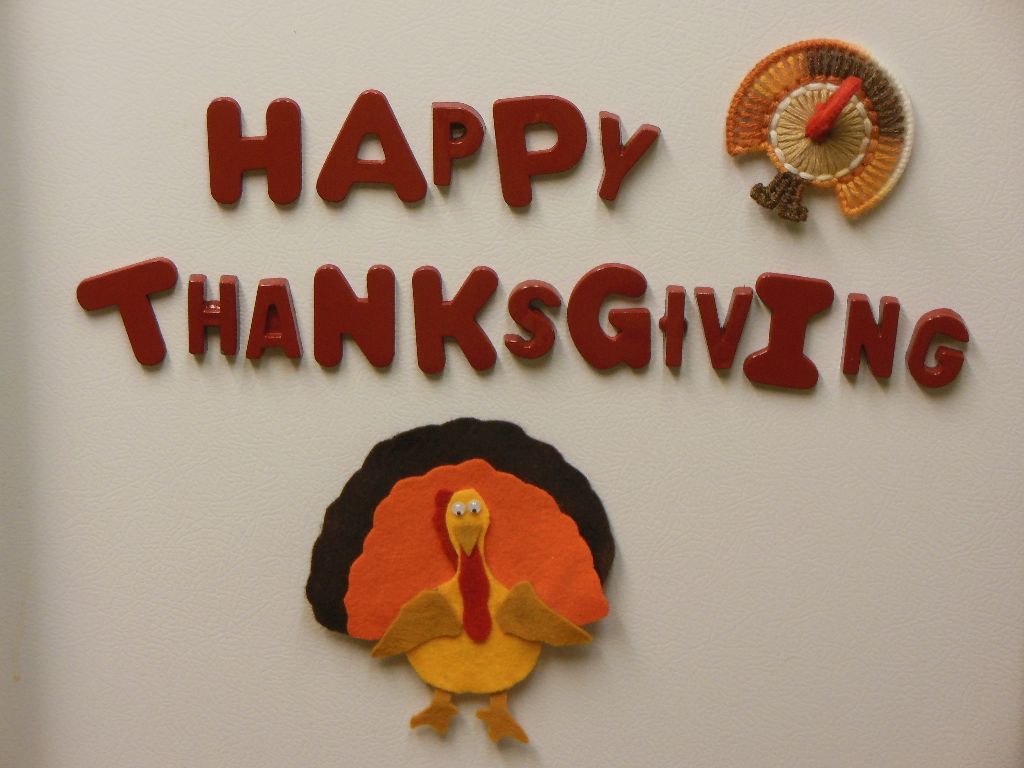 That's all for my fall tour(s) this year! I hope you all have had a wonderful fall!
Pin Me: