Since it's our first Christmas season at our new house, I had a lot of work to do in the decorating department this year! I had to find places for all of my items. And I'm loving how things turned out. Here's a quick little tour!
We'll start in the entryway. I put together this adorable arrangement that makes me smile every time I pass it. :-)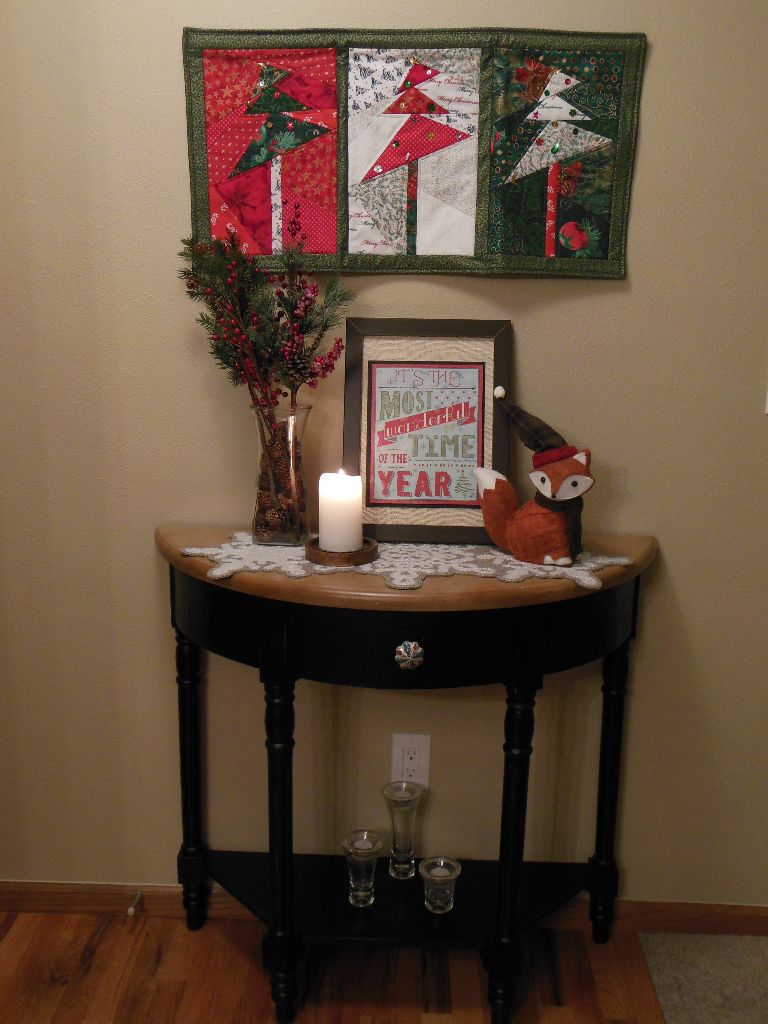 From the front door you can see our Christmas tree! But before we go into the living room, we'll visit the Jane Austen Room. I love how this room's Christmas decor came together.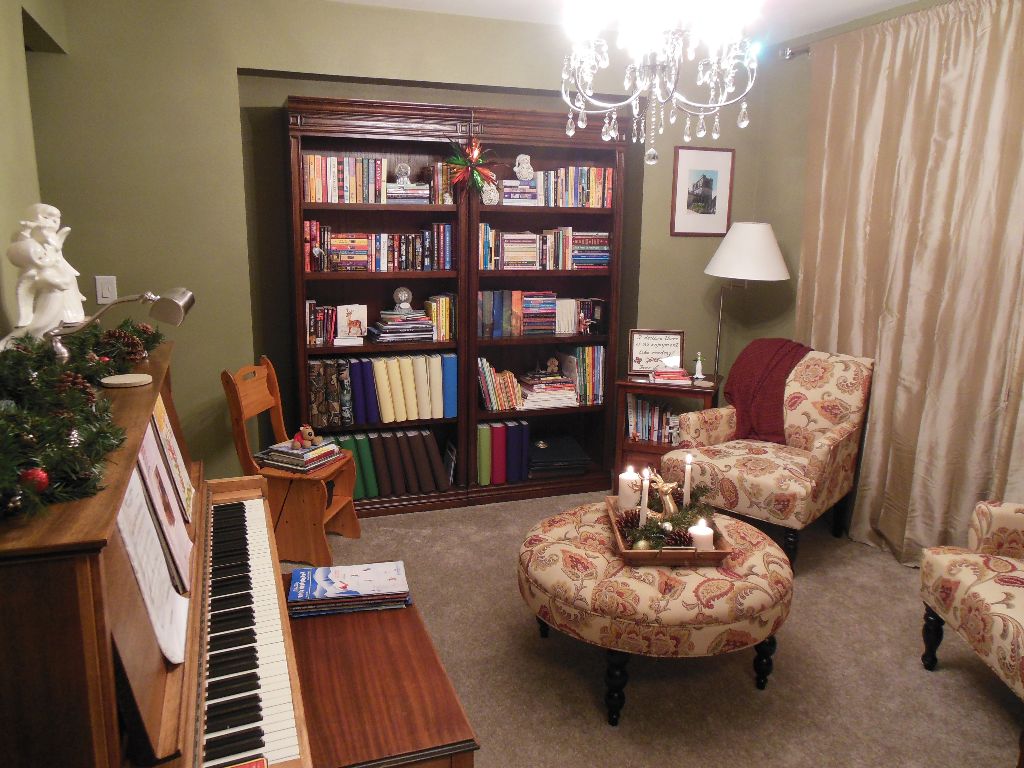 My grandmother made the ceramic angels on the piano.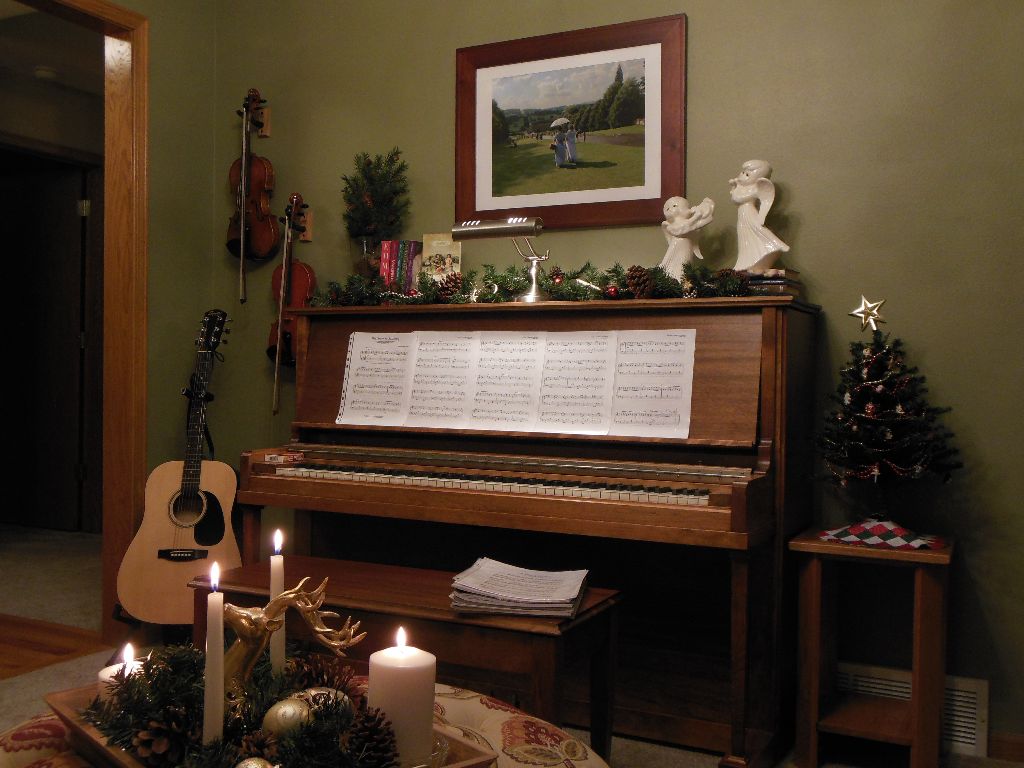 Inspiration for the tray came from The Fancy Shack.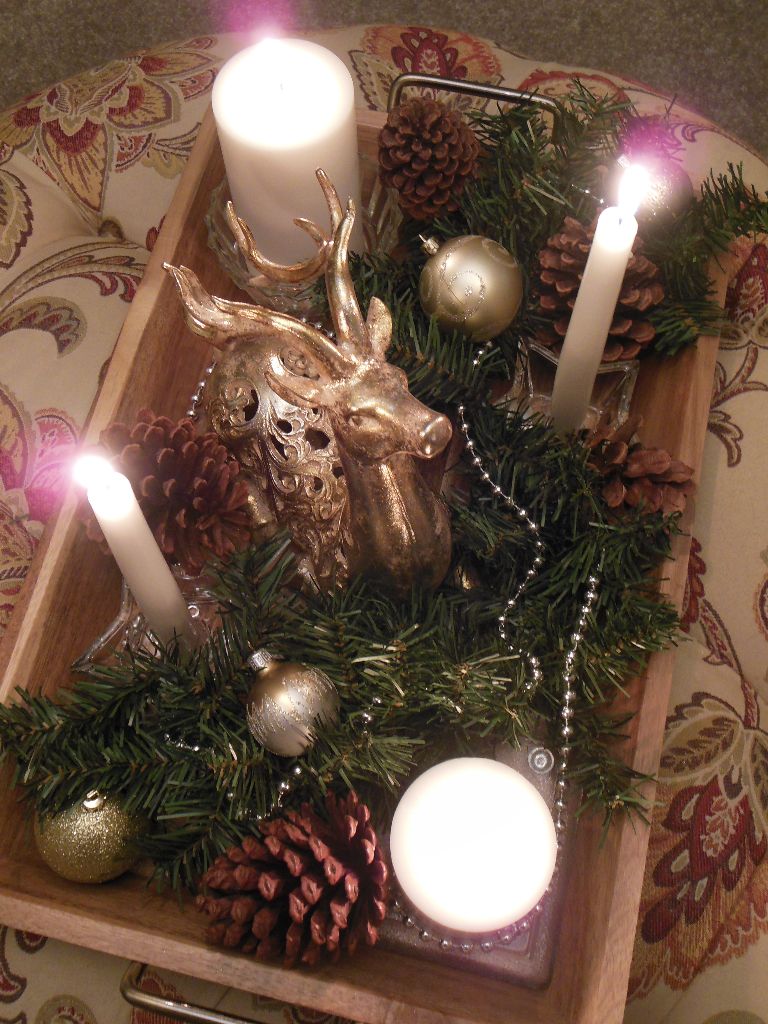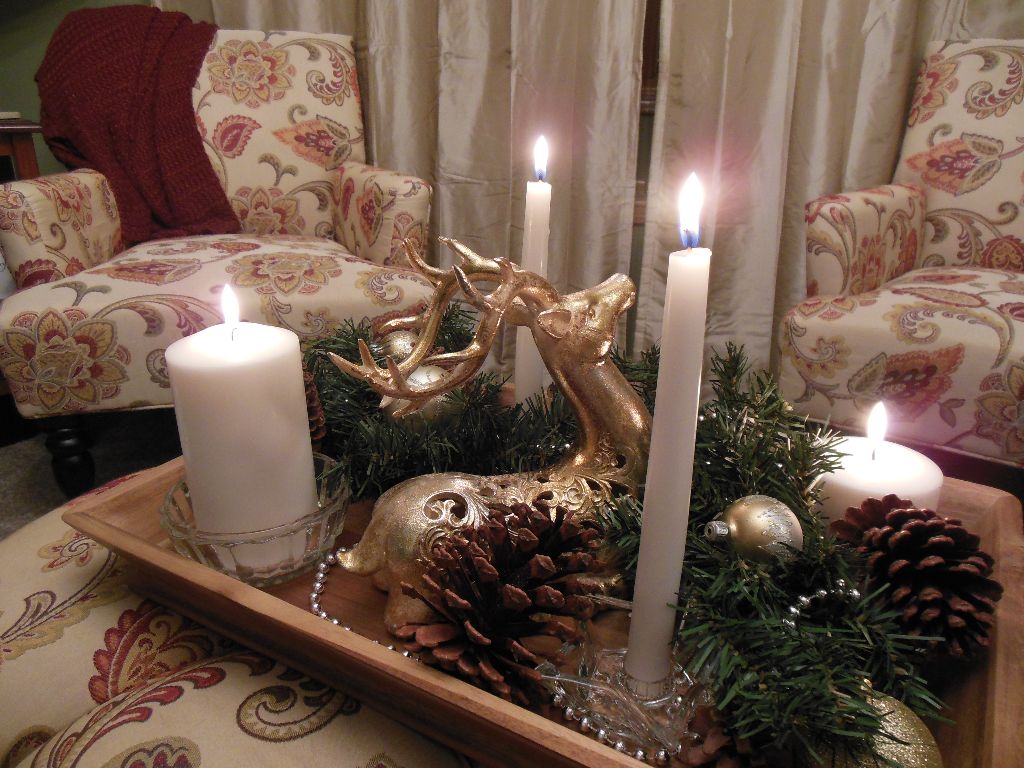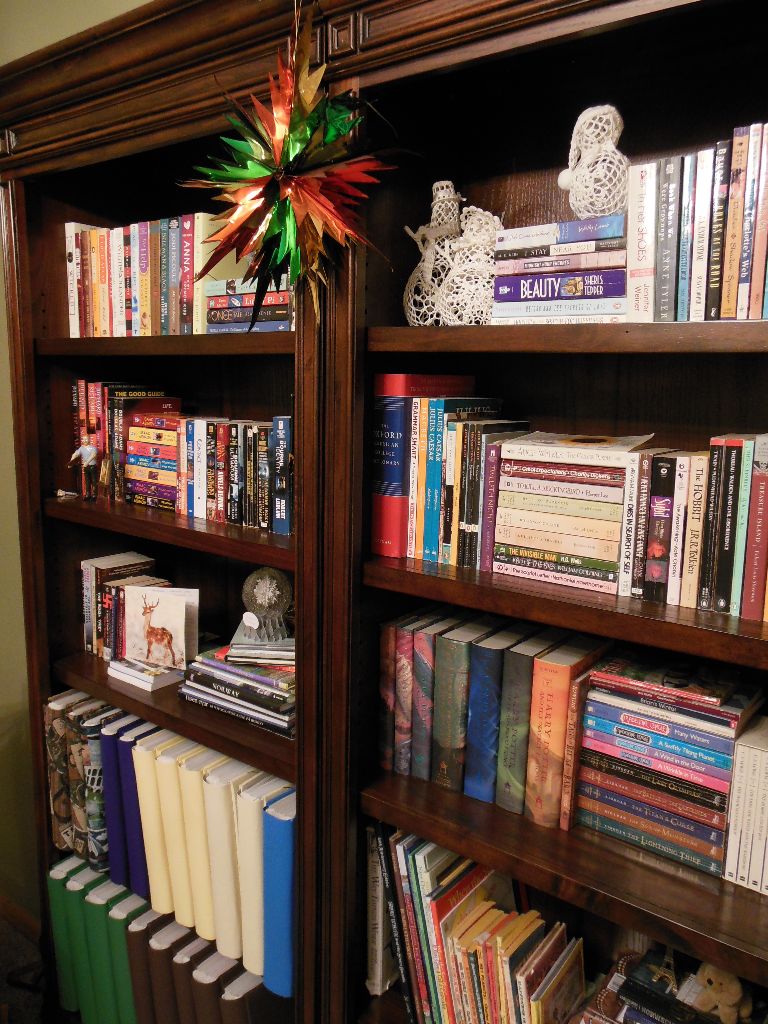 Let's move on to the living room… It turned out really nicely too! I really wanted a bigger tree this year, but I couldn't get Matt on board… I'll try again next year. ;-) This living room definitely wants a taller tree! But even with the small tree, my living room is so pretty!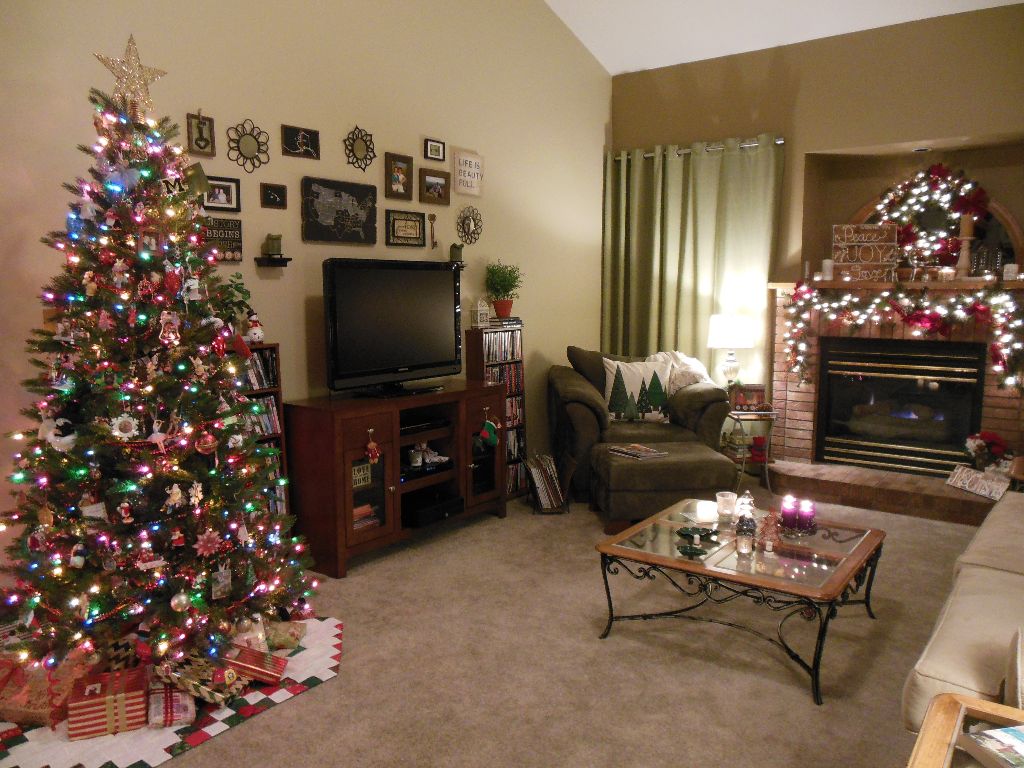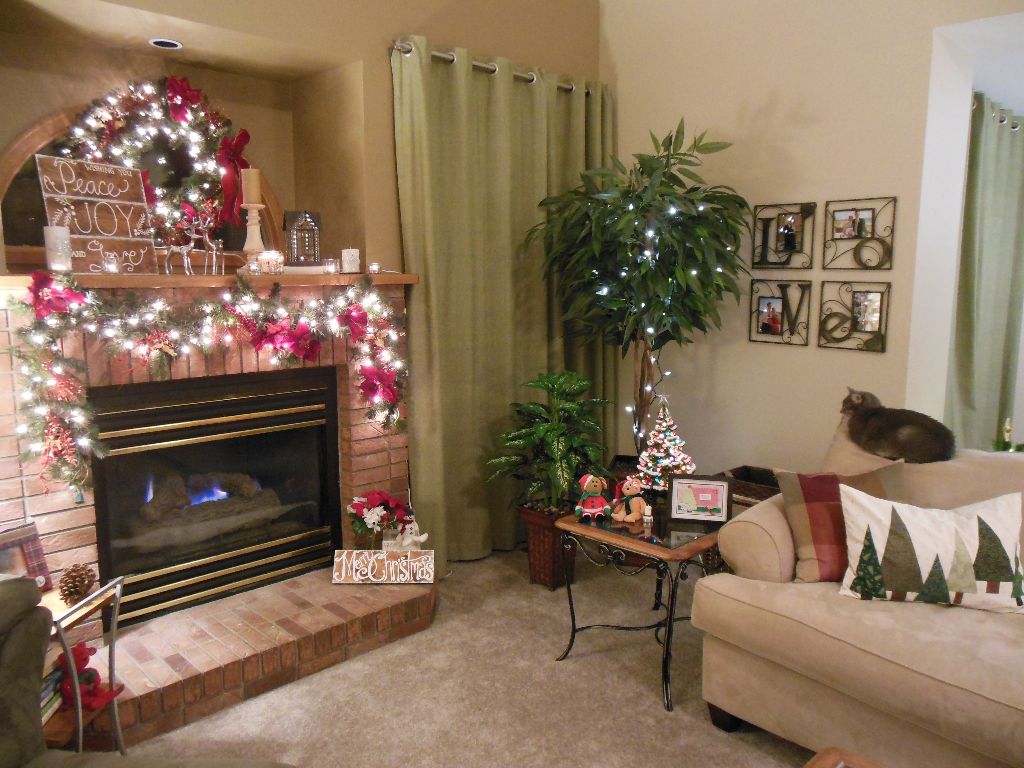 My favorite arrangement this year is above the fireplace. It's so pretty. I really love the wreath on the window — it's making me think I should do seasonal wreaths there more often!  Here's a close up: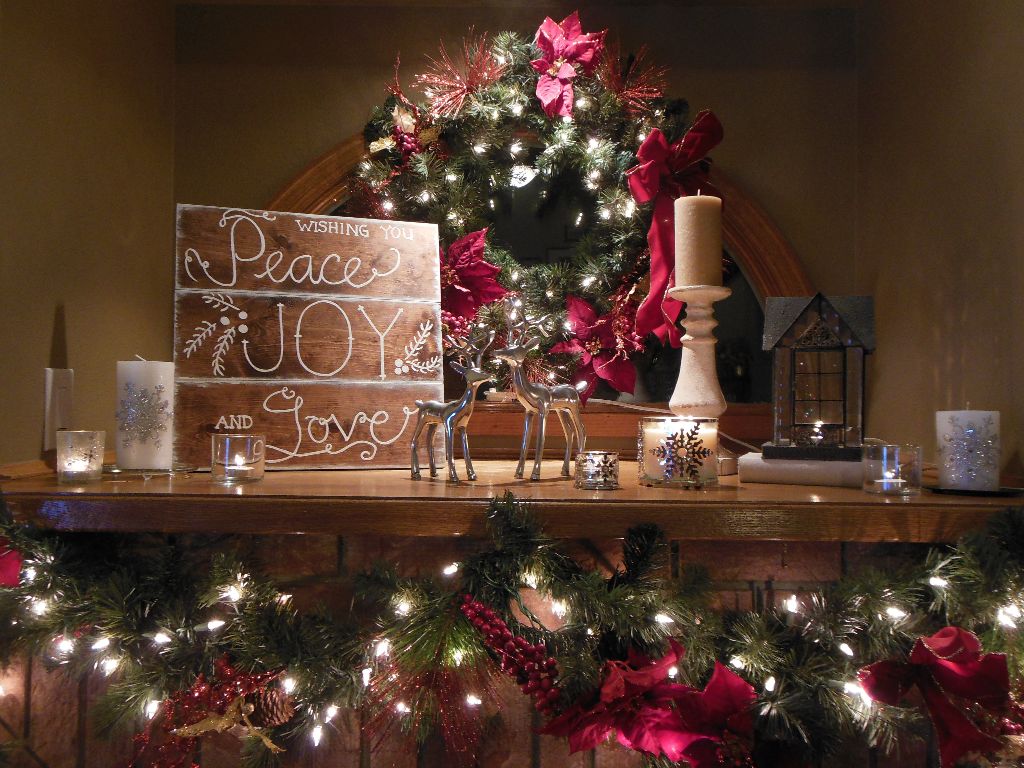 The kitties really like it when we have the fire going. Here's Theo being adorable.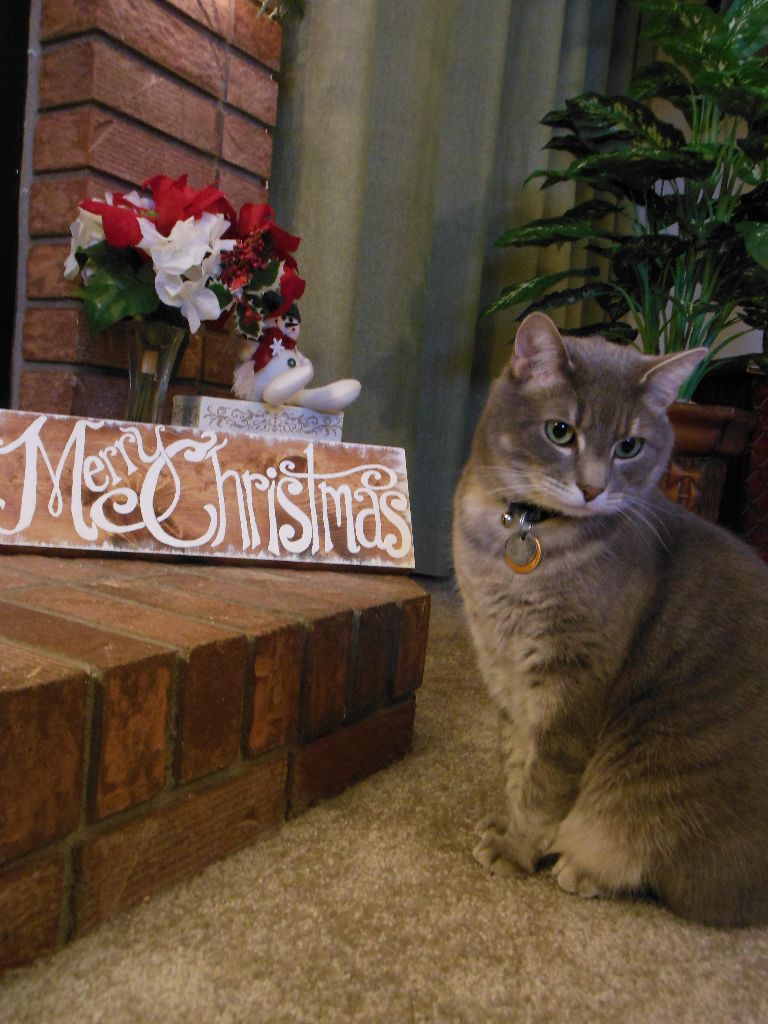 I put some garland on the stairs. I started with really simple (i.e., cheap) garland, added some picks with pine cones and berries, some bells with red bows that used to be my grandmother's, some beaded garland and some ornaments. Pretty!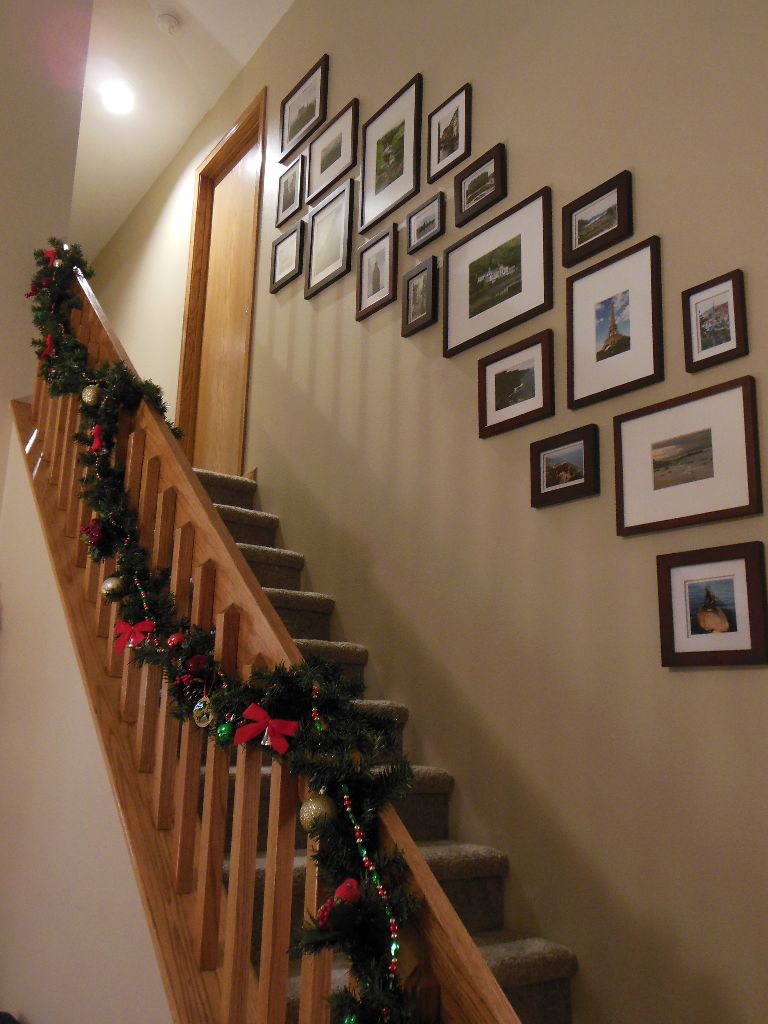 And last, but not least, here's an overview of the living room from the stairs: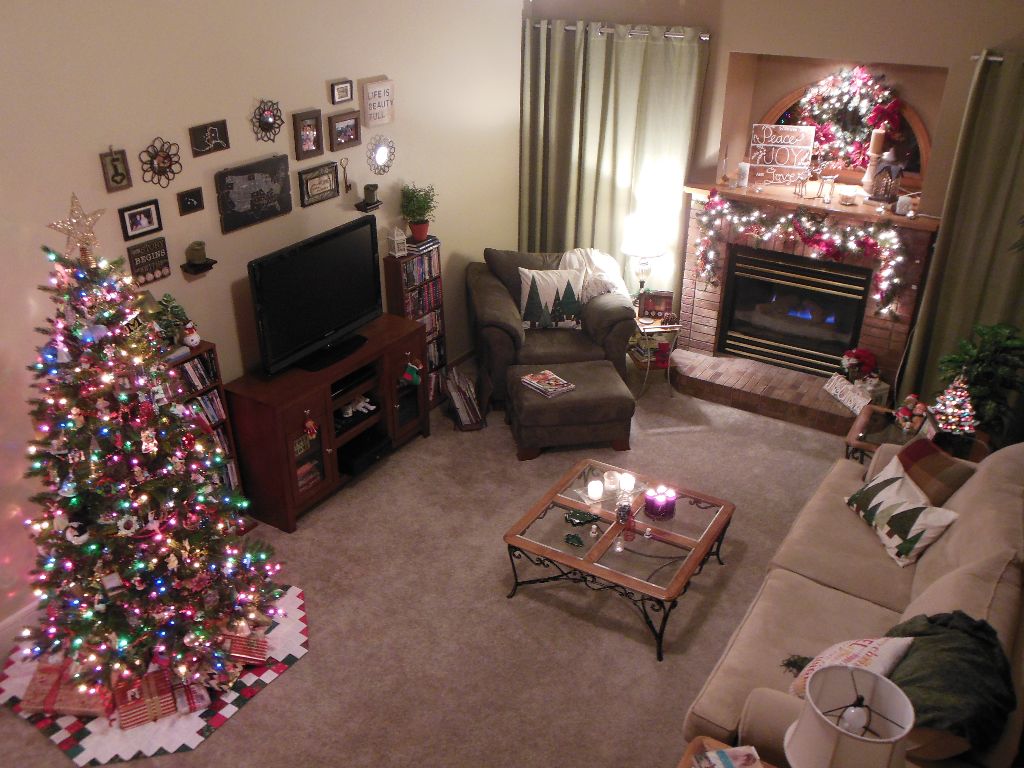 I hope you all have a wonderful Christmas!