It has been a work in progress for a while… but my laundry room is finally finished receiving its makeover! (Until we tile the floor..?!) When we bought the house in March 2014, this room only had a sink, a shelf, and a dryer. That's not even close to enough storage. Updating this room was one of my TOP priorities. It was the first room we painted, and one of the first to receive attention from my handy father too. Dad helped us install a mud room wall, a new vanity and sink, and cabinets over the washer and dryer. It's a completely different space from a year ago!
Before: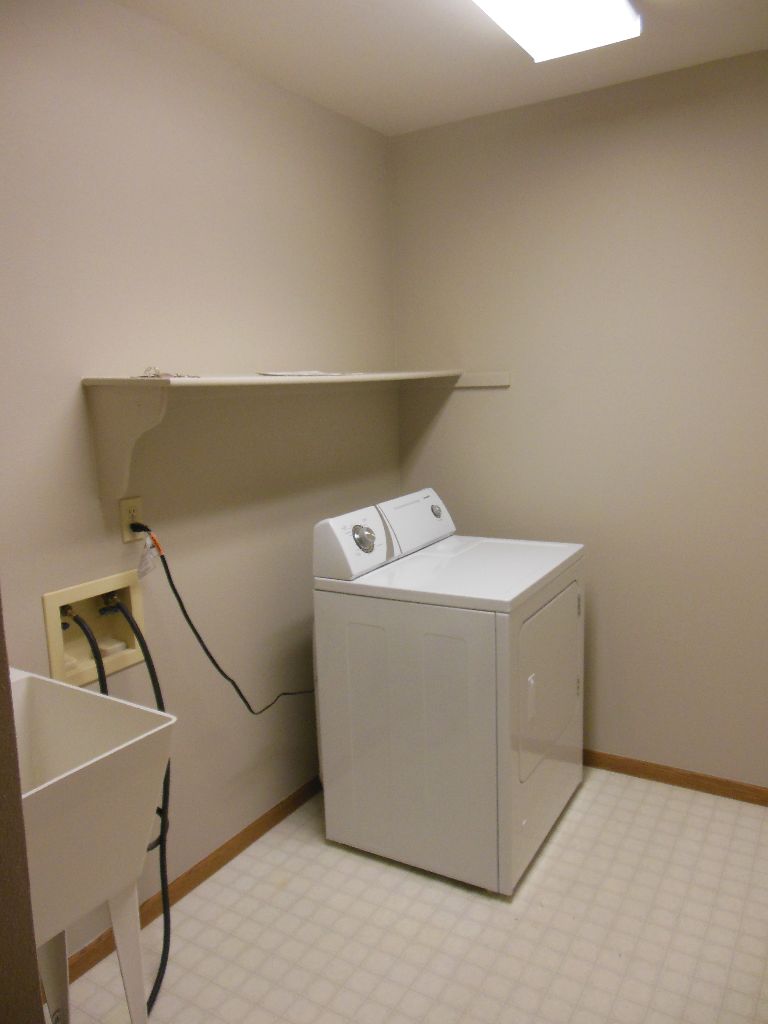 After we moved in, to no one's surprise, this room needed serious help. It was an absolute mess and it drove me nuts. The picture is embarrassing.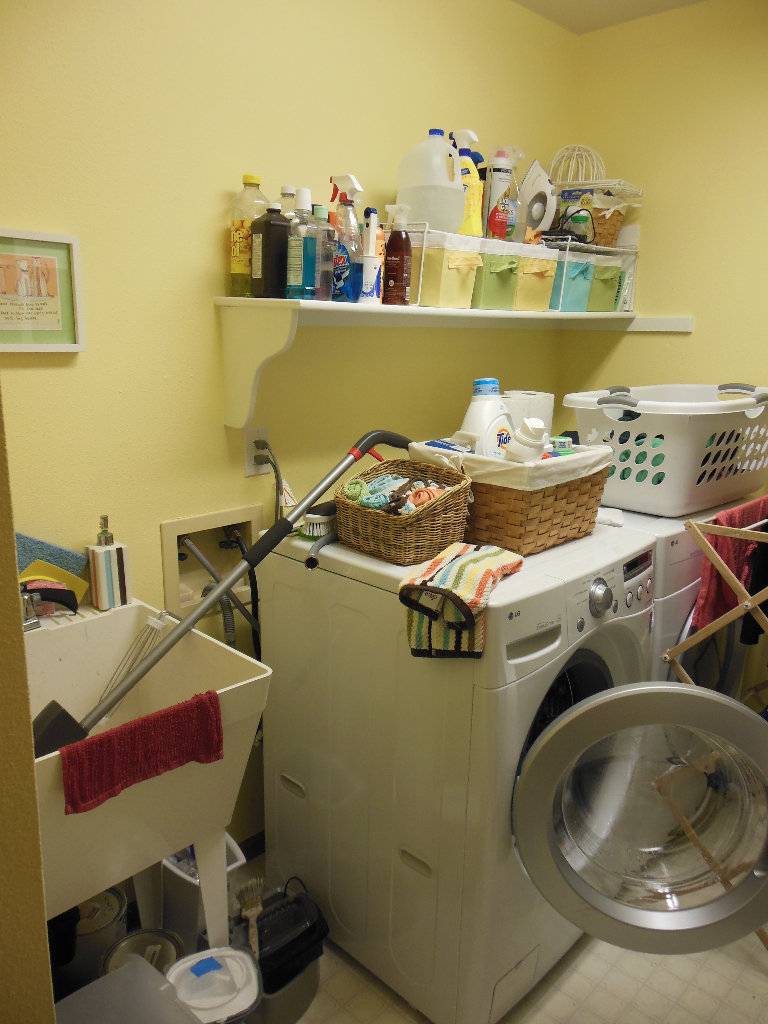 Here are my amazing workers (my dad and my husband) getting ready to install the cabinets. Thanks guys!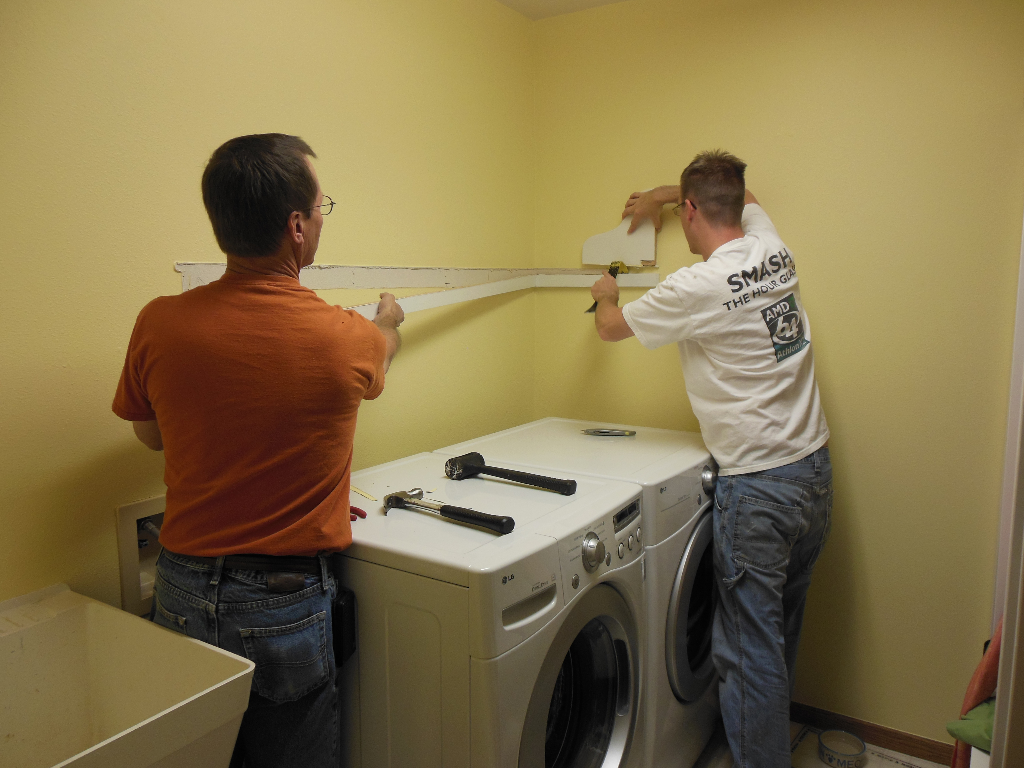 After the updates: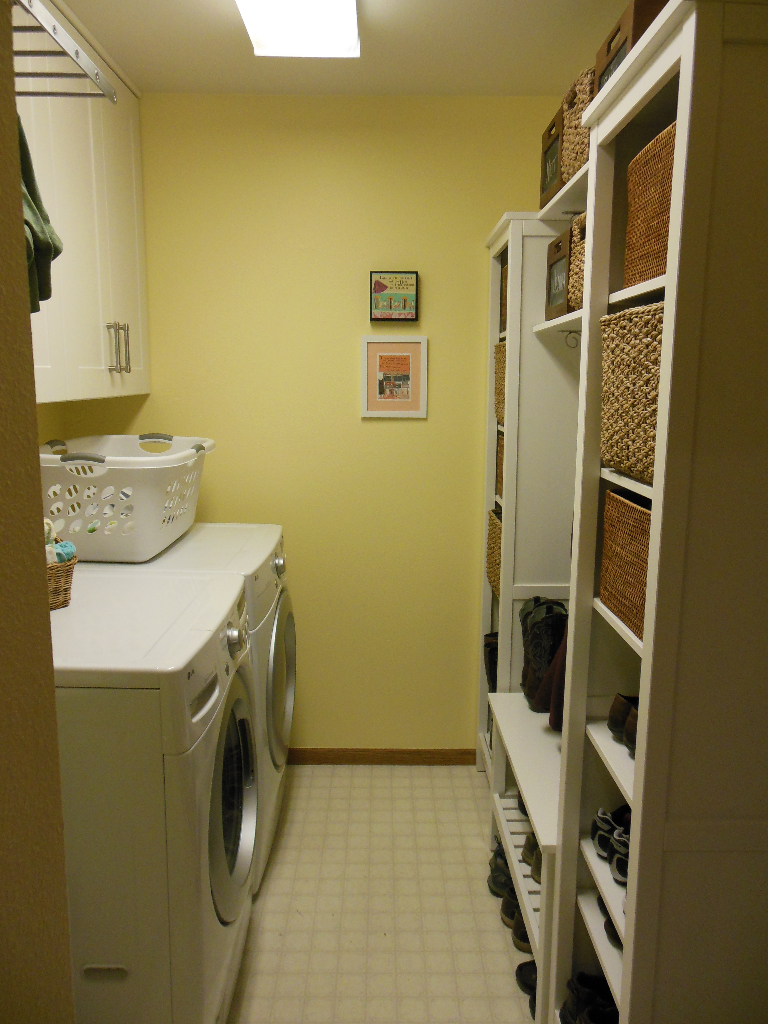 It's just beautiful!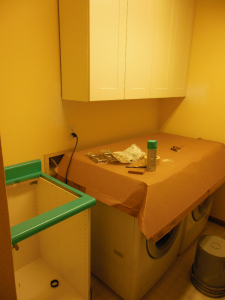 The cabinets over the washer and dryer and the sink base/vanity are from IKEA. We wanted a deep utility sink instead of a kitchen sink though, so we decided to buy the sink somewhere else. The problem with this is that the IKEA pieces are in European sizes, not US sizes… so we had a hard time finding an easy solution for the counter top and sink. We ended up buying a new drop in utility sink and buying a used piece of counter top from our local Habitat Re-Store, cutting it to size and painting it blue. I wanted a wild color there… and I LOVE it!
In the new sink cabinet base we also have a hidden kitty litter box. It's amazing. Check out my post on that project here!
The drying rack is also from IKEA, but Matt modified it. I hang dry a LOT of clothes, and the standard rack off the shelf wasn't large enough… so we bought two and Matt took them apart and combined them to make one long rack with more rods. It's perfect and awesome. We were careful to hang it high enough over the sink that we can still easily access the sink while clothes are hanging.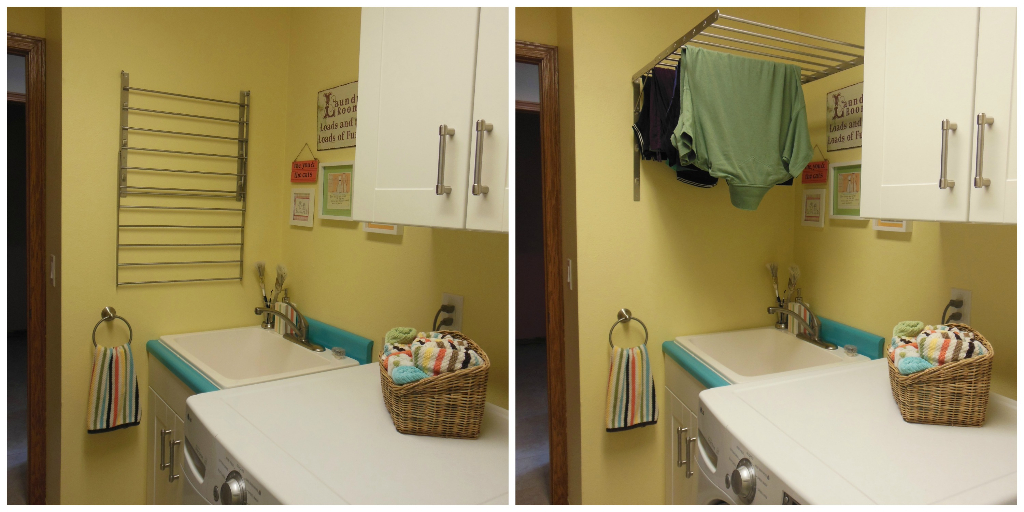 The mud room wall also has pieces from IKEA. They seriously know how to utilize space! Our wall consists of:
2 IKEA "Hemnes" bookcases
2 IKEA shelves
1 IKEA "Hemnes" bench
The new mud room wall is beyond awesome. I am so pleased with how it turned out! I had searched pinterest for days before deciding what I wanted… and I'm so happy with my solution.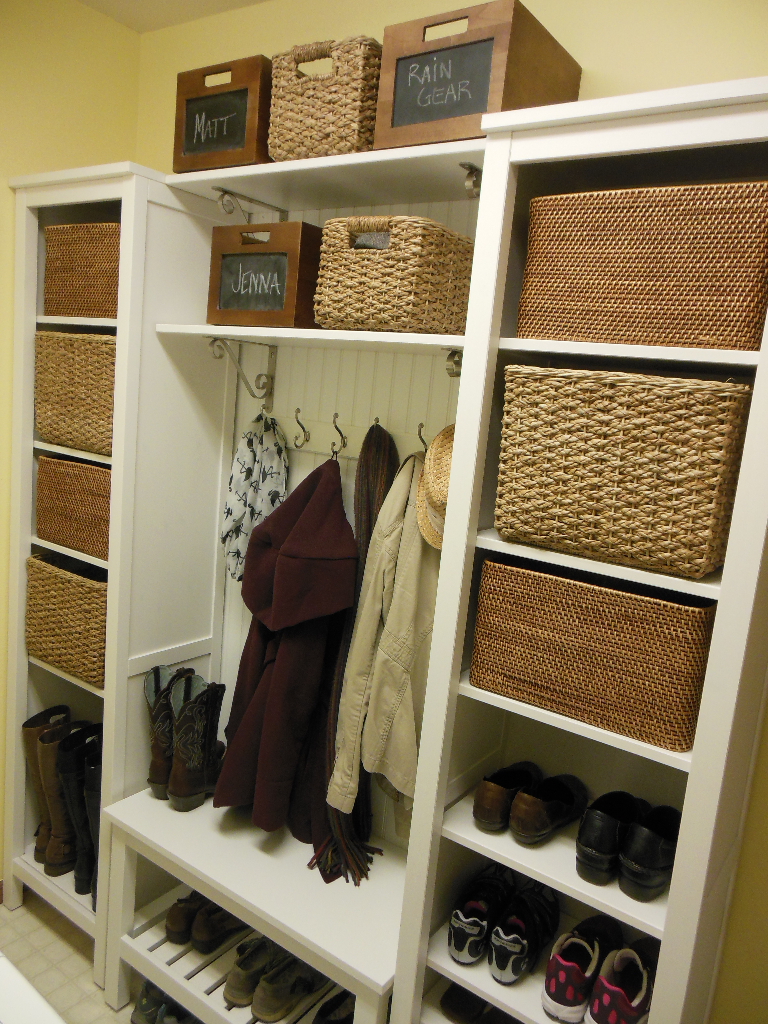 The adjustable IKEA shelves allow us to store all kinds of strange sized shoes, from tall boots, to flip flops! I also selected a few different baskets to keep things interesting. The baskets are from Target and Crate & Barrel. Matt really likes the ones with the chalkboard!
In the baskets we are hiding things like:
Helmets and cycling accessories
Hats and gloves
Umbrellas
Sunglasses
Here are some fun side-by-side before & after pictures:
It may have taken a while to get this room put together, but it was worth the wait. It's just what I wanted! :-)
Pin Me: