I made a butterfly canvas for my niece!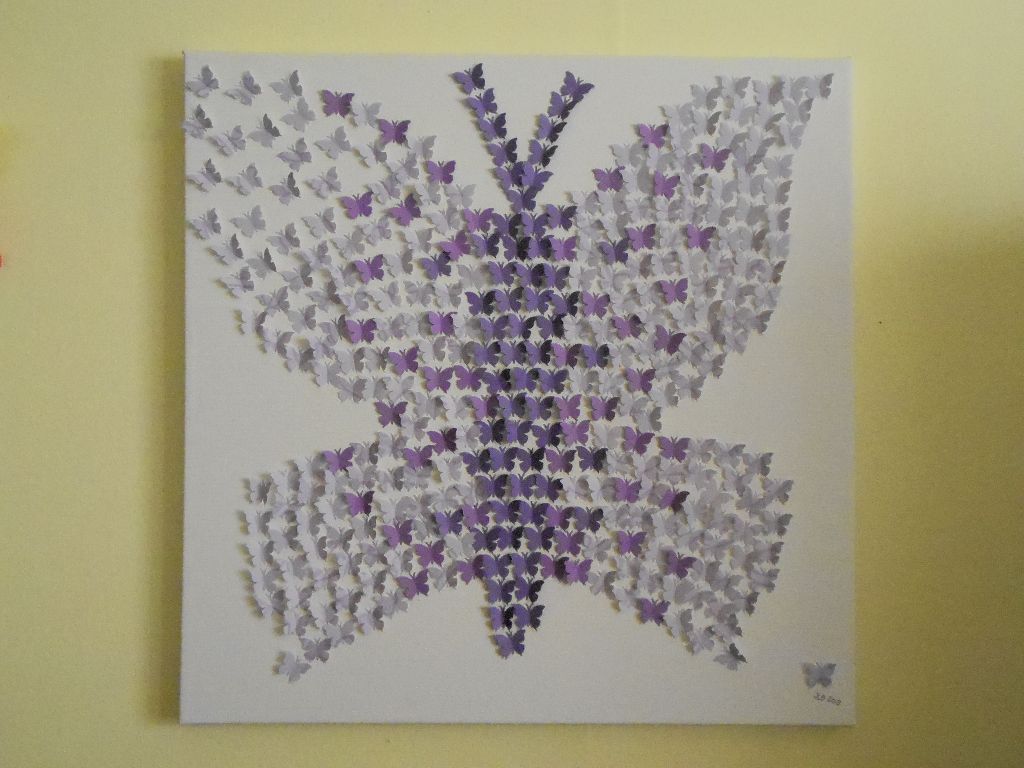 I was inspired by this heart made of butterflies that I found on pinterest, but I thought my niece might like hers to be a butterfly!
I started with a blank white canvas and cut out a large butterfly from some paper to be my pattern. Then I punched out a bunch of paper butterflies with a butterfly punch. I used four different kinds of purple paper. I folded the butterflies so that they would be flying, and then glued them onto the canvas inside my pattern. It took quite a while to put it together, but it turned out so cute!