Happy Halloween! Even though my spare time for crafts has been pretty limited this fall, I managed to pull together half an hour to create this adorable cork pumpkin! It was a quick, easy craft, and so cute. :-)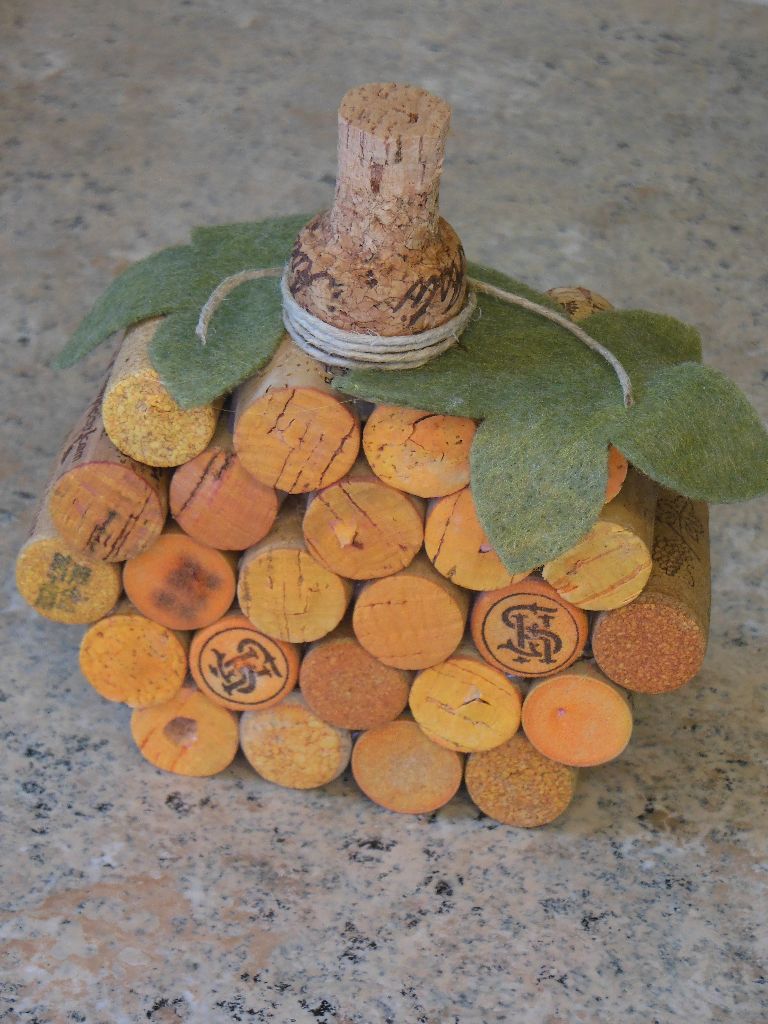 The idea/model for my pumpkin came from this pin on pinterest. When I found it, I knew I just had to make one for myself! I had been saving my corks for another Christmas project (I had used many corks last year for some ornaments)… but I decided to use them for my pumpkin instead!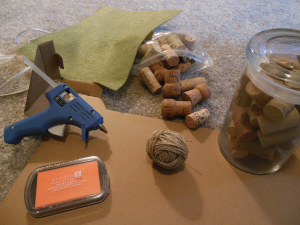 Materials:
24 – wine corks
1 – champagne cork
string
green felt
orange stamping ink
hot glue gun
scissors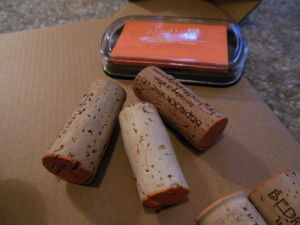 First I inked each end of all of my regular wine corks. Some of them don't soak up the ink very well, so you might want to have extra paper or paper towel nearby to stamp off the extra! (Need any orange circles for any other craft?!)
Next I glued my pumpkin together. I probably used more hot glue than I needed, but I wanted to make sure that my pumpkin stayed together!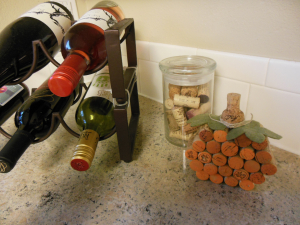 Then I cut out my green leaves from the felt, glued them on the top of the pumpkin, added the champagne cork and wound some string around it. I didn't leave much extra string curling around it the stem because I was afraid my cats would eat it… if they weren't so naughty, I definitely would have!
That's all it takes! Now I have a cute cork pumpkin sitting next to my wine!