I always receive beautiful cards, pictures, letters and notes from family and friends during the Christmas season. Every year I display them in my kitchen, and then sometime in January they are taken down and put in a box. Every year the box gets more and more full, and the cards are never admired again. This is sad. So I decided to try to use the cards in different ways and get them out of their box! Here's what I've done this year to try to appreciate my cards from the past:
This is a card I made a few years ago… I loved it so much that I kept one for myself. I wanted to frame it to keep it protected and make sure my silly cats don't eat the ribbon! I have it displayed on an end table in my living room!
Display some cards around the house where the theme matches.

Here are a few cards I've received over the years that I decided need to join my regular holiday decor. Why not? They're pretty and go with my themes, and when I see them out I think of the sender. :)
Create Christmas card books.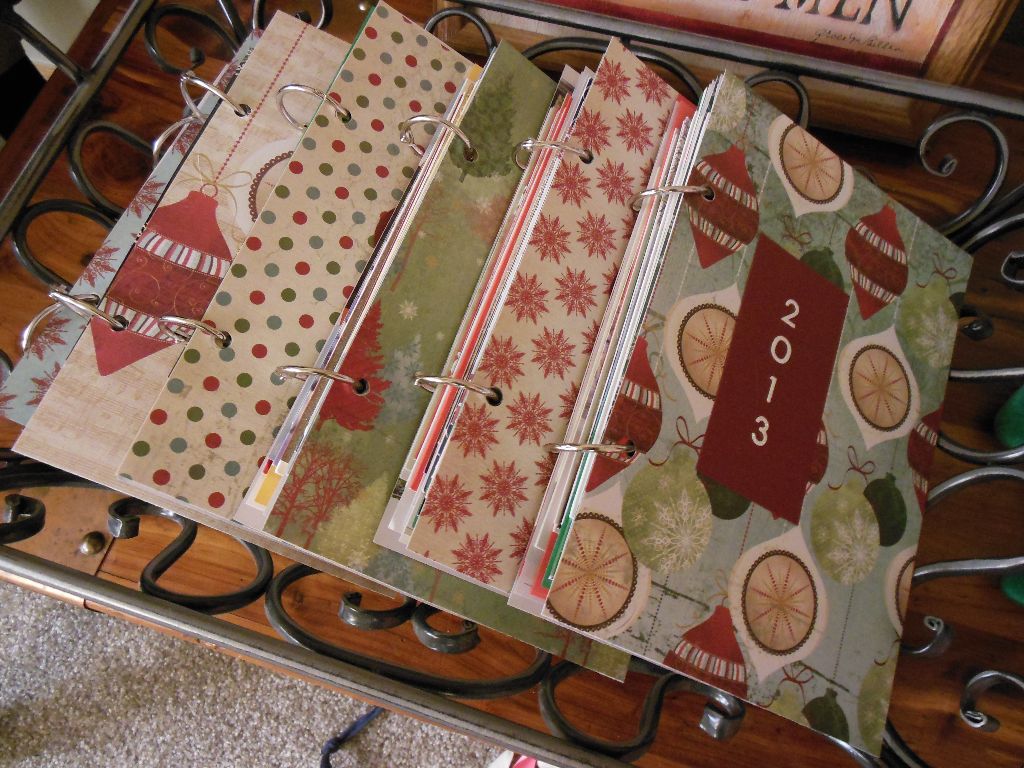 I couldn't possibly display and/or frame every card, so the others (including letters!) went into my card books. I found this on Pinterest and LOVE how mine turned out. I made my own covers from scrapbook paper. I made one book for each year that we have been married, and each cover is different! It took a few hours to make my books, but it was really fun and pretty easy. All you really need is a 3-hole punch (you'll only need 2 holes though!), ring clips, and some scrapbook paper and stickers or a pen to write the year. It was really fun to look through old cards, letters, and especially pictures. Our friends' children have grown so fast! I also included our photo card from each year — why not? We had a few extras around! So now I have a tray of card books and they're ready to be admired at any time — so much better than sitting in a box. :)

Pin Me: