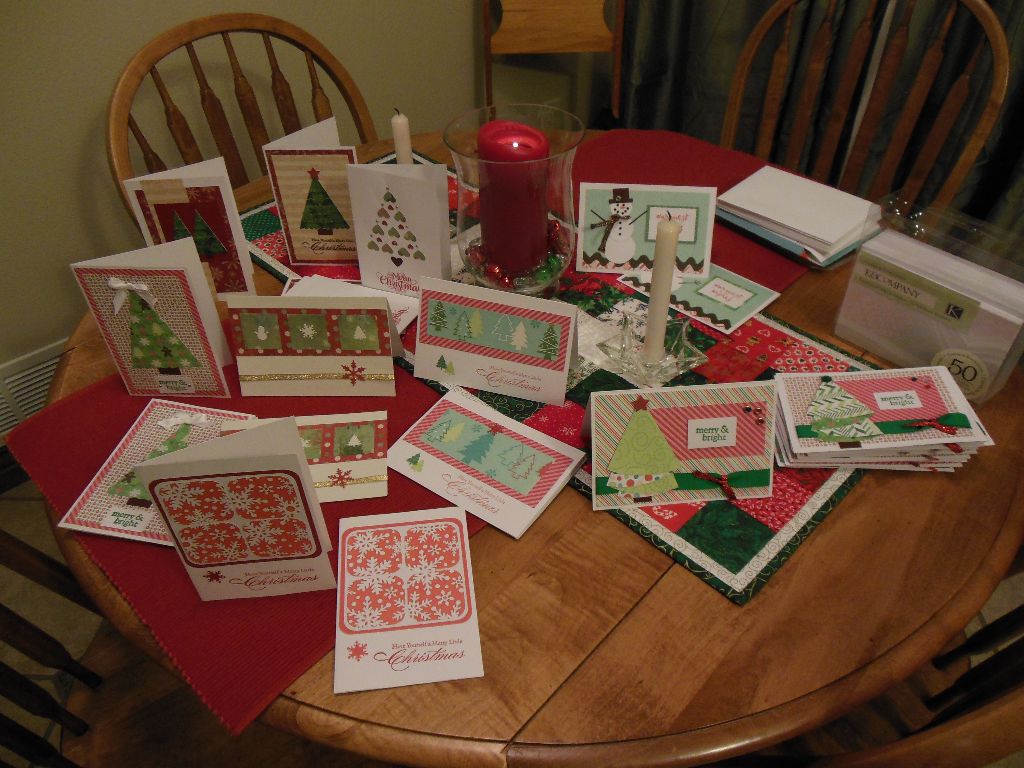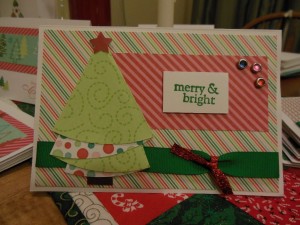 The past few years, we have sent out photocards for Christmas. They are fun and easy, and everyone enjoys pictures! This year however, I was inspired (thanks to Pinterest!) and I decided to hand make some Christmas cards for some special people on our Christmas card list. I couldn't decide on just one card though, so I ended up making a bunch of different types of cards – I just had so many ideas!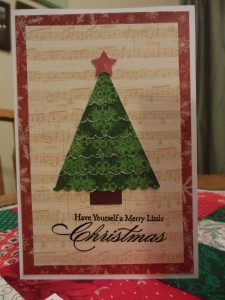 As I said, I got many of my ideas from Pinterest. Here are some of the sites I where found inspiration and ideas: inkspiredtreasures.com, splitcoaststampers.com,  makingpapercrafts.blogspot.co.uk, and stampingliz.com.
Supplies:
Christmas paper packs (one with double sided paper)
Ribbons
Brads (black, gold, and "blingy" ones)
Christmas rubber stamps and black, red, & green ink
Christmas paper punches (star, hearts (2 sizes), tree, snowman, snowflakes of various sizes, circles of various sizes)
Adhesive (double sided adhesive and elmer's glue)
Blank white cards with envelopes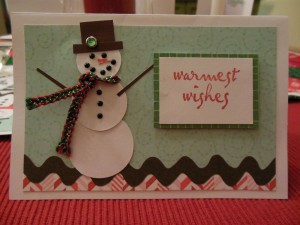 So I made a few of each of these cards, and  they turned out so well! After I made a bunch of cards, I realized that the ones with ribbons and brads would probably need extra postage… so off to the post office I went to buy 65 cent stamps. Since I was paying extra for postage on a handful of cards, I decided I'd put some wax seals on those ones too. Why not? It was pretty!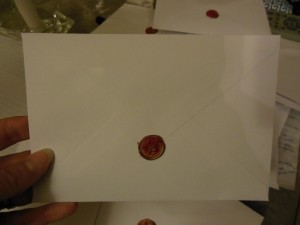 Putting the seals on was a team effort for Matt and me. He lit the candle and dripped the wax, then I swooped in and pressed the seal down. They turned out pretty well!
My cards are starting to arrive in people's mailboxes, and I hope everyone enjoys them!