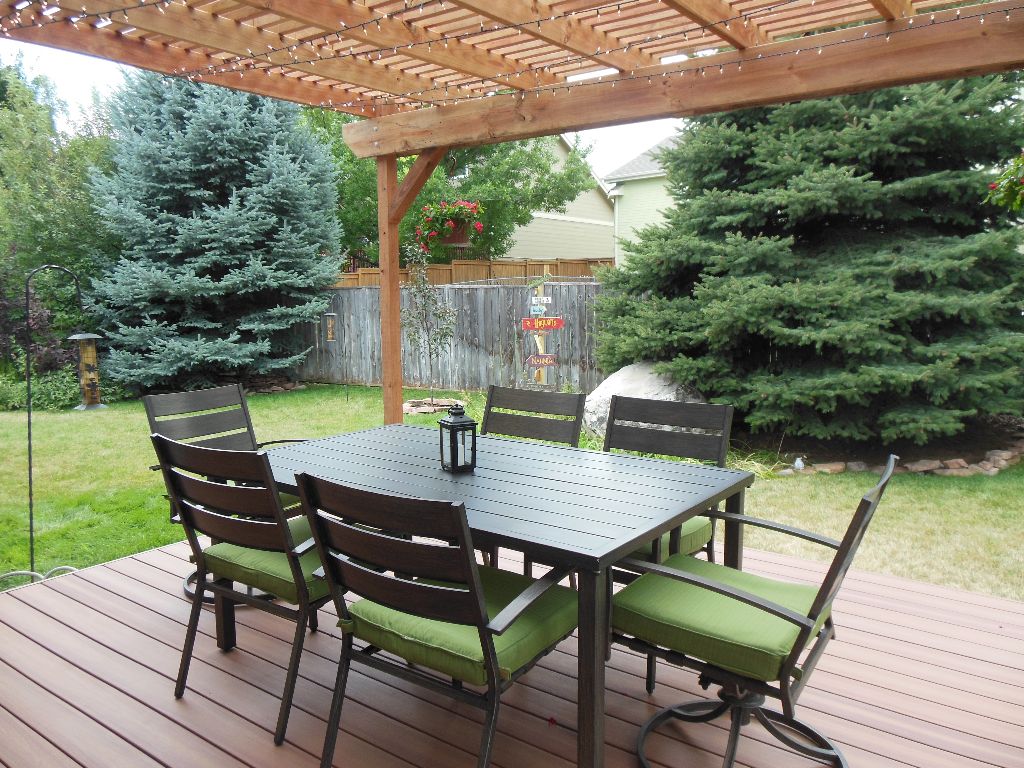 We have been very busy this summer improving our living spaces outside our home. Outdoor Living ~ Part 1 was about our front yard and front porch, and as promised, here is Part 2 ~ all about our back yard improvements!
Trees
The first change we made was planting two new trees. We had some great big pine trees already, but I wanted some pretty flowering trees too, and more privacy, so we planted two crab-apple trees that will flower in the spring. One will have white flowers and the other will have pink flowers! I can't wait to see their pretty flowers next year.

Decorations
Some small, but cute additions to our back yard this year are a garden spinner and a literary sign post. I gave Matt the spinner for his birthday — it's fun to watch! And we made the literary sign post. So cute!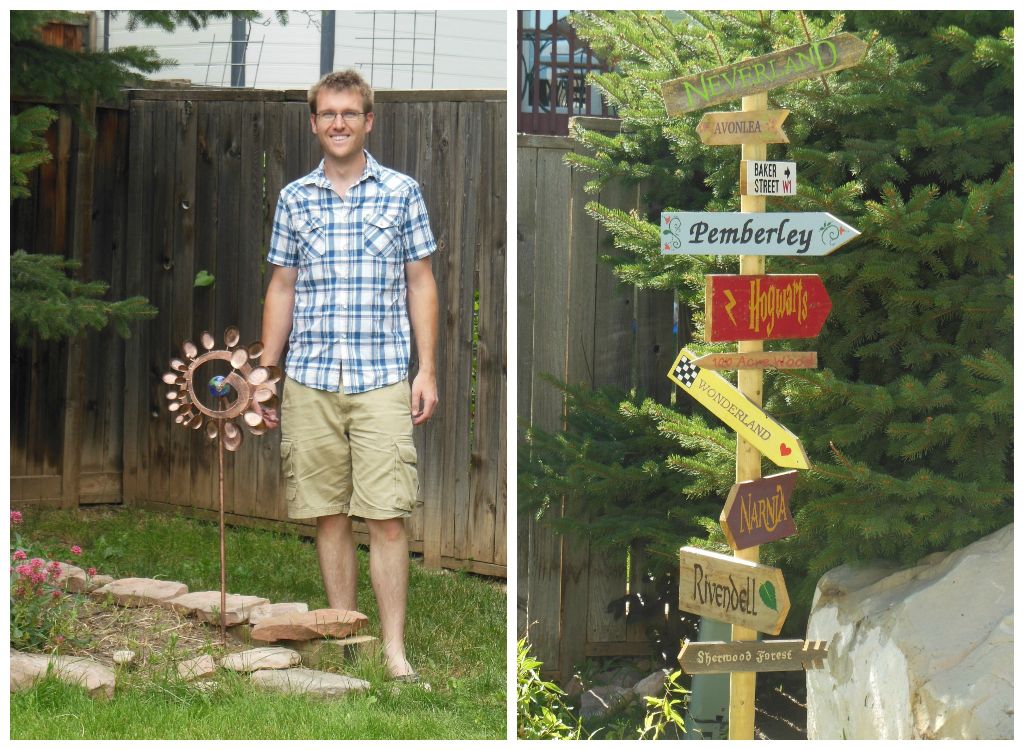 Deck & Pergola

The biggest update in our back yard is our deck & pergola! When we bought the house, it had a tiny concrete patio. It was hardly large enough for our tiny bistro table and chairs and grill. Pathetic. So we talked with my dad and planned a deck and pergola! I collected some ideas on pinterest and showed all of my dreamy spaces to Matt and Dad. There were two I especially loved: this one has a great deck, pergola & fun lighting, and this one has a pergola with a separate fire area. (This year we did the deck & pergola. Another year we'll do something about the fire area!)
Once we had our plans and our building permit, my dad and my brother Kristofer planned a trip out here to help Matt build the deck & pergola. They were hard, hard workers and nearly finished it in only 4 days of work! My guys are awesome!
A few notes on our deck & pergola construction:
We used composite decking and tried to closely match it to the red-tinted treated lumber that we used for the pergola. I think we did a pretty good job!
We used hidden fasteners with the composite decking, and it looks amazing! There are no exposed nails or screws, so we can happily walk around out there barefoot or in socks and not catch on anything! The thing we didn't know about the hidden fasteners was that they are tedious to use… it took the guys longer to put down the decking than they were used to with regular wood.
After the pergola was built, we arranged the furniture, Matt hung up our fairy lights and Kristofer hung up a couple of hanging flower pots too! Those final touches really make the space. It is so cute!
I love that our deck has plenty of room for lots of seating! I searched and searched for the perfect furniture too — our dining set is from Ace Hardware. The bistro set is from American Furniture Warehouse and we've had it since we bought our first house.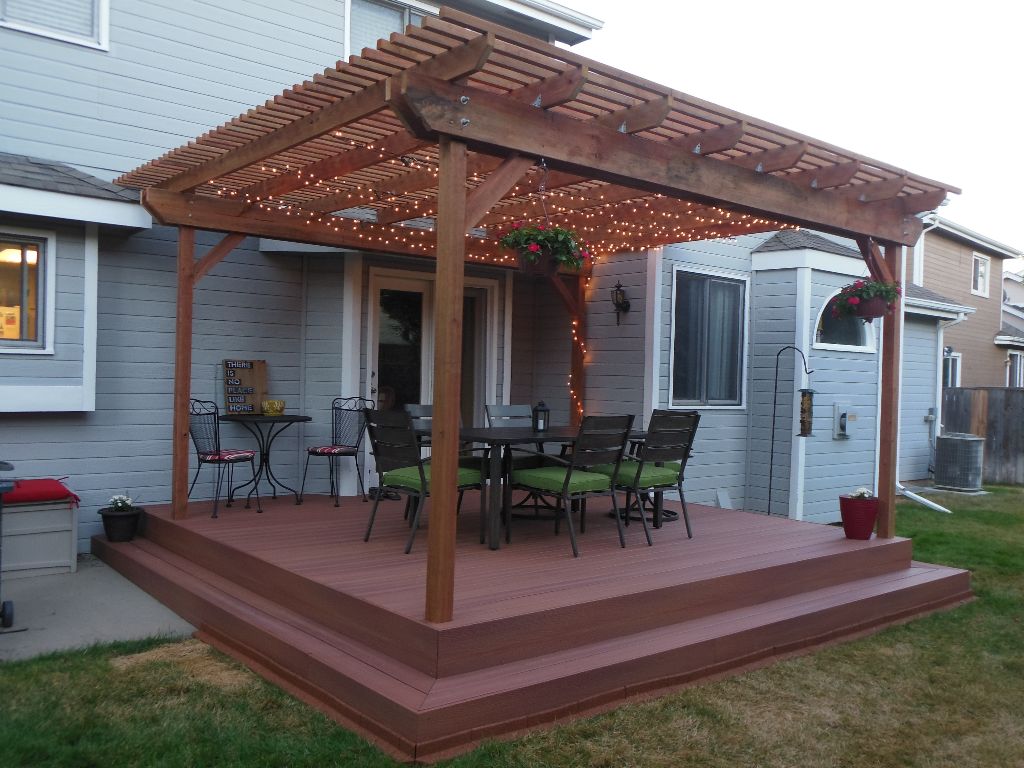 The finished product is so beautiful and even better than I'd imagined. I just love it.
Sometime in the future we'll work on a walking path, a fire pit, planting more flowers and maybe even a vegetable garden… but for now, we'll sit back on our new deck and enjoy the shade. :-)
Thank you, thank you, thank you to Dad, Kristofer, and Matt for working so hard to build such a wonderful outdoor space for us to enjoy.