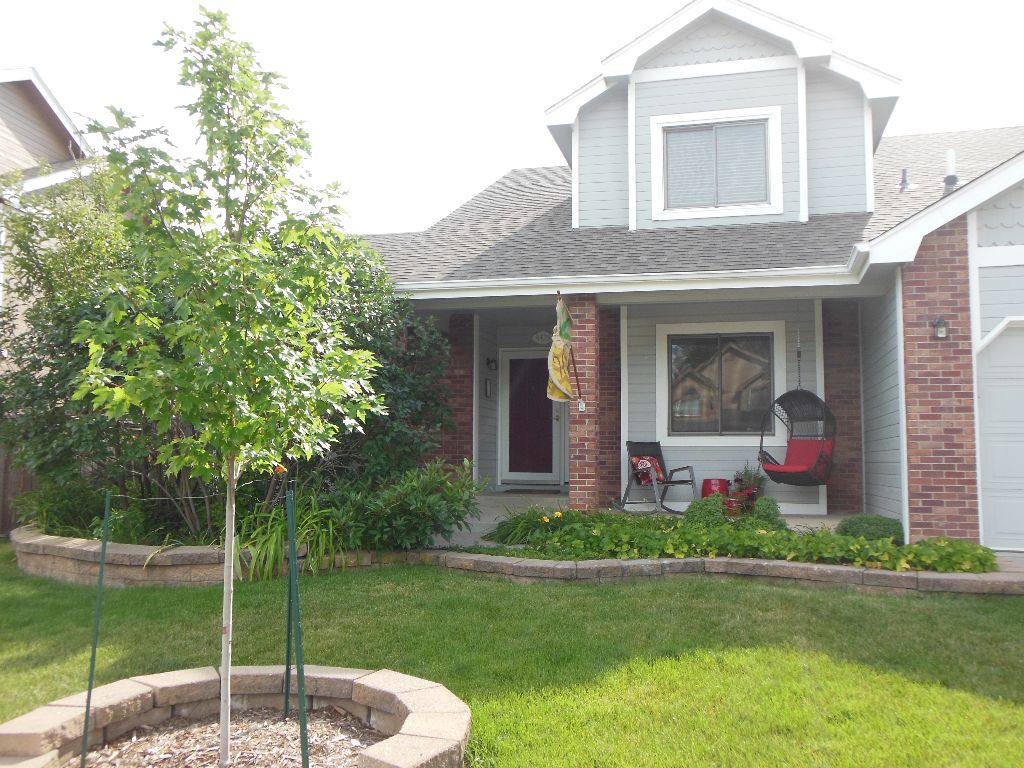 I am sure it will come as a shock to no one that I have grand plans for our yard. But since we cannot possibly do all of my projects at once (I have projects in mind for inside the house too, of course!), we have to pick and choose what to work on. This spring and summer we are focusing on our outdoor living spaces! First space completed: the front of our house!  Our front yard, porch and door have all received a few updates this spring and summer! :-)
First, we painted our front door — inside and out! It used to be white and boring and now it is red on the outside and green on the inside, and I love it. According to a little book I have, Fortune-Telling Book of Colors (Chronicle Books LLC, 2014), a red front door means, "Your home is filled with love, and you welcome visitors with open arms. A red door is also believed to draw prosperity into a house." That all sounds good to me! But they forgot to mention that it's adorable too.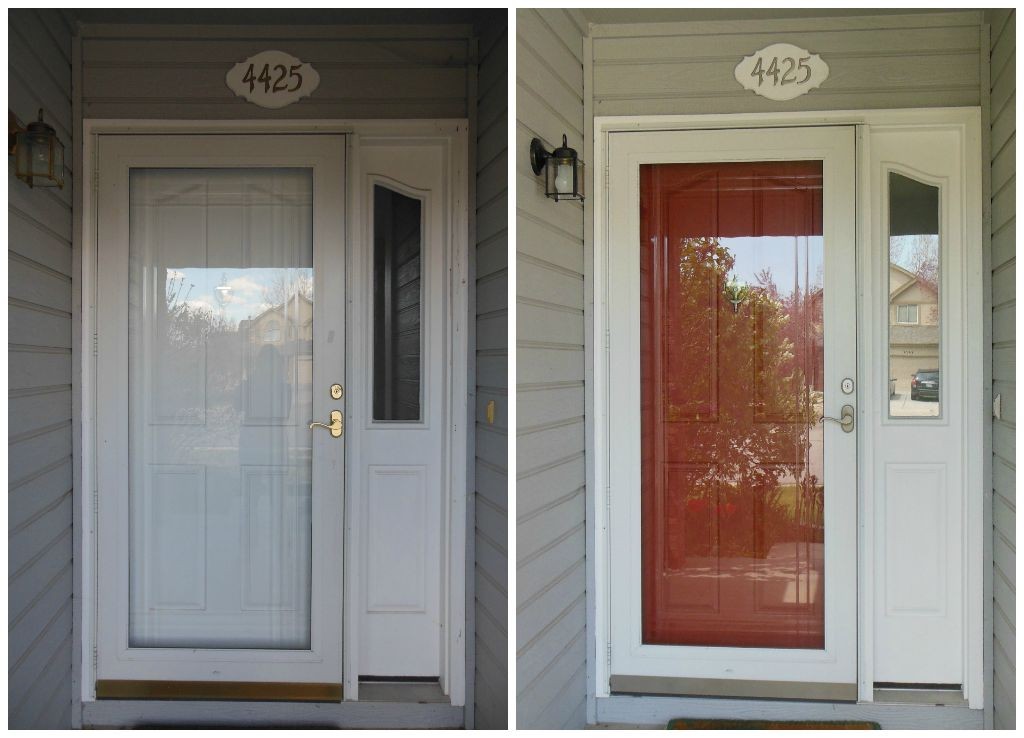 Next, we planted a new tree in the lonely circle in the middle of the front yard. Turns out the previous owners left an old stump there and just planted grass over it… so first Matt had to dig out the stump. This was a lot of work, but he finally beat the stump and on the fourth of July we cooked hot dogs and s'mores over it. Take that, stump! And our new tree is so nice and has already grown a lot.
And last, but not least, our front porch is (finally) decorated! Last year it sat looking sad and lonely, and we never used it.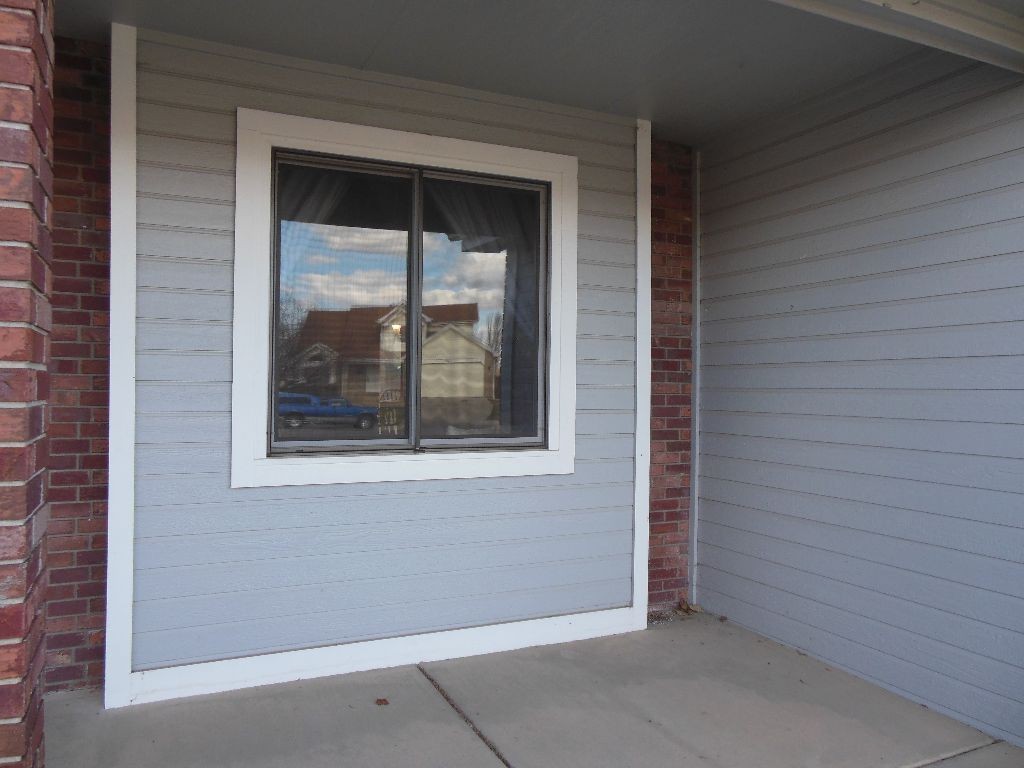 This summer I gave the porch some love! Now it's so cute and we have been using it a lot. We like to sit out on the porch and have a drink or eat dessert, relax and talk, wave to and chat with the neighbors, and I've even watched a few rain storms from there too! It's covered and mostly protected from the elements, so it's perfect for storm watching.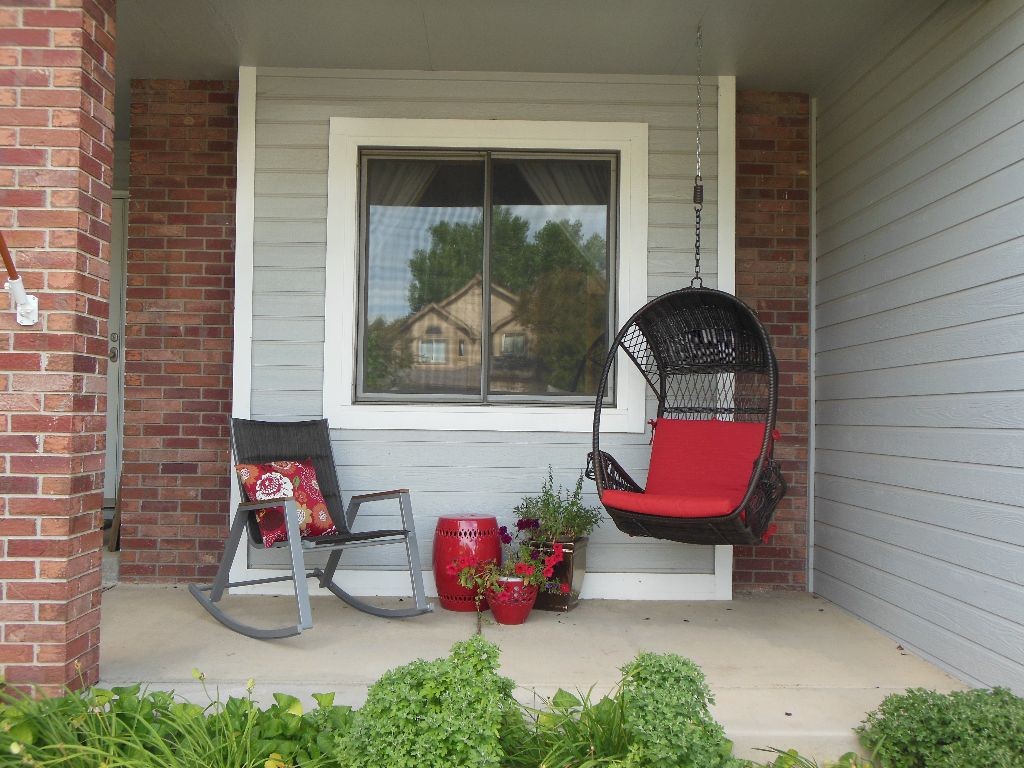 Ingredients:
Swingasan chair from Pier 1 (I call it the "basket swing") with a red cushion from Target. This chair is apparently an object of envy — I've had at least 4 neighbors comment on it!

Rocking chair from Target with a floral pillow from Lowe's

Red garden stool from Home Goods (Seriously, those things are SO expensive. If you want one, check your local Home Goods or a similar store. The prices there are much better!)

Flower pots and flowers (we have problems remembering to water them though..!)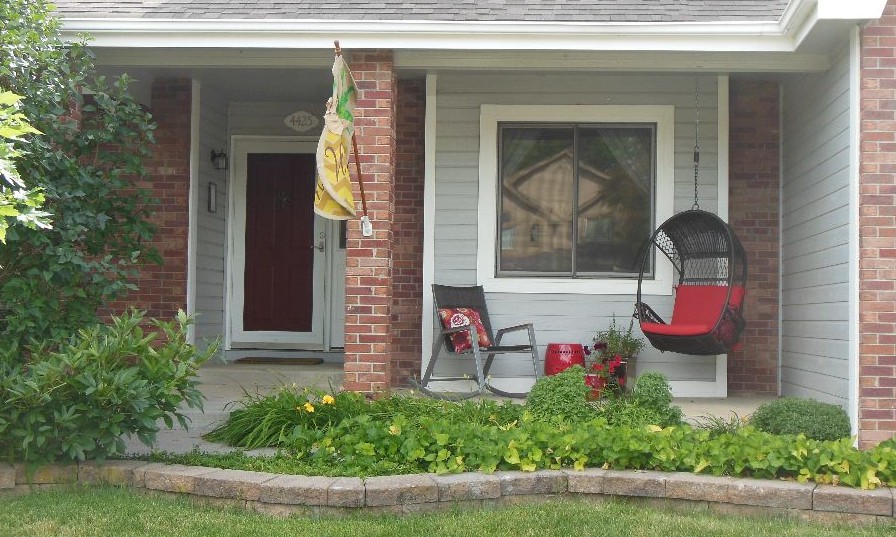 So that's the front of our house this year! I'm very pleased with the changes. Thanks to my wonderful and (mostly) patient husband for all his hard work!
Update: Check out my post Outdoor Living ~ Part 2 too — we made some changes in our back yard as well!