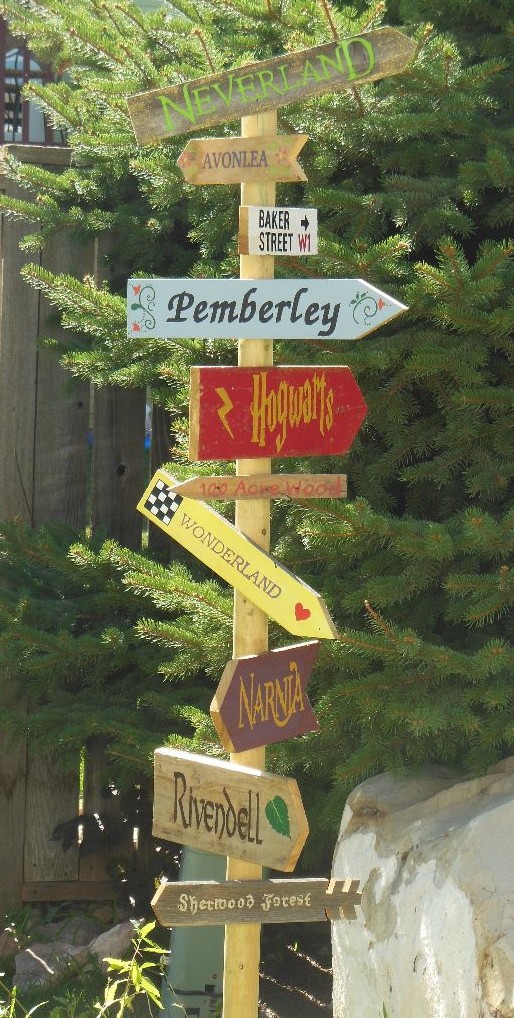 I love reading. I also love my little slice of paradise (a.k.a. my yard & garden). So when my mom found this literary sign post on pinterest, I just knew I had to have one of my own to bring some of my literary worlds into my garden!
I ran the idea past Matt and he really liked it too. He's not always on board with helping with my crafts, but he was excited about this one and even helped me pick out some of the locations to put on the signs! ;-)
The Wood
First we got the signs ready to paint. Earlier this summer Matt tore down the old dog run in our backyard from the previous owners, so we had a pile of aged wood and he also had some scraps in the garage. I picked out a few pieces and had him cut them down into points. He also had fun ideas to give some tails and to make one look like an arrow!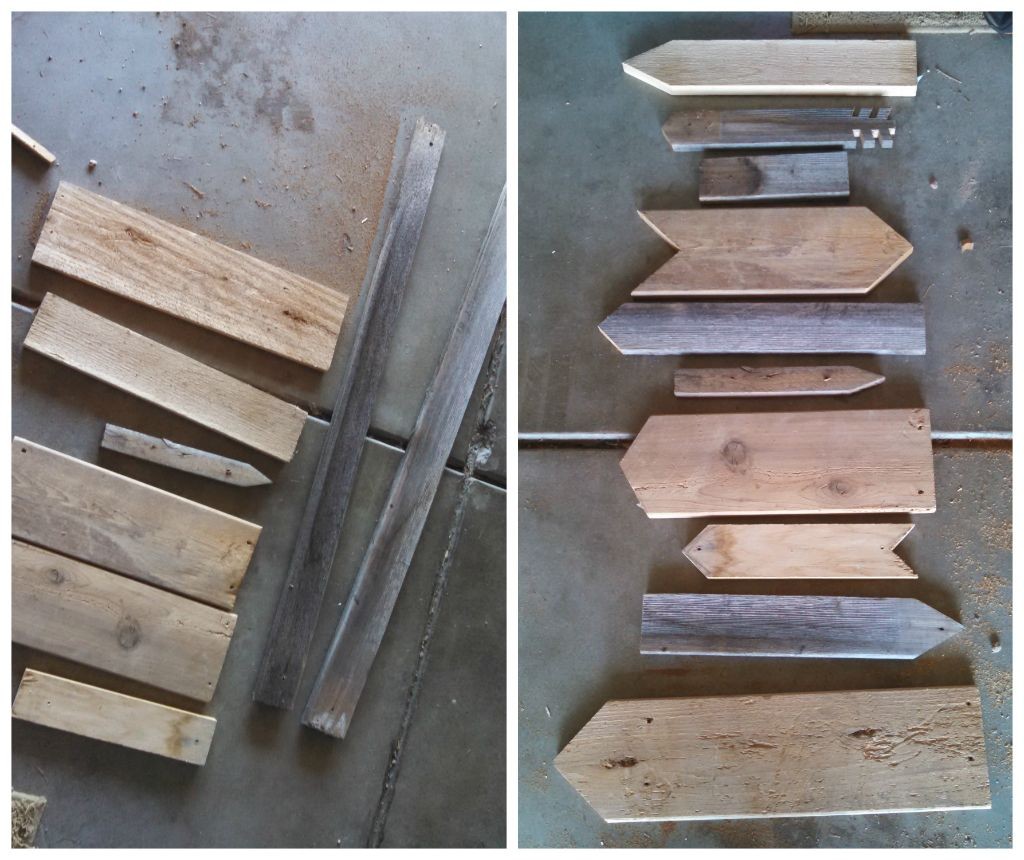 Lettering & Painting
The problem was how to get the lettering on the signs. Stencils? Freehand? I wanted to use a variety of fonts and sizes and I was stumped on how to do it and be time-effective. Mom came up with the brilliant idea of printing the letters out from the computer and then using carbon paper to trace and transfer the outline of the letters! I found carbon paper at Office Max for about $7 for a pack of 12 sheets. Score.
Next, we painted! While the guys were working on my amazing deck and pergola, my mom, my sister-in-law Jillyn, and I worked on my literary signs! Mom handled the lettering and carbon paper and Jillyn and I did most of the painting.  Here are my helpers! Thanks, ladies! :-)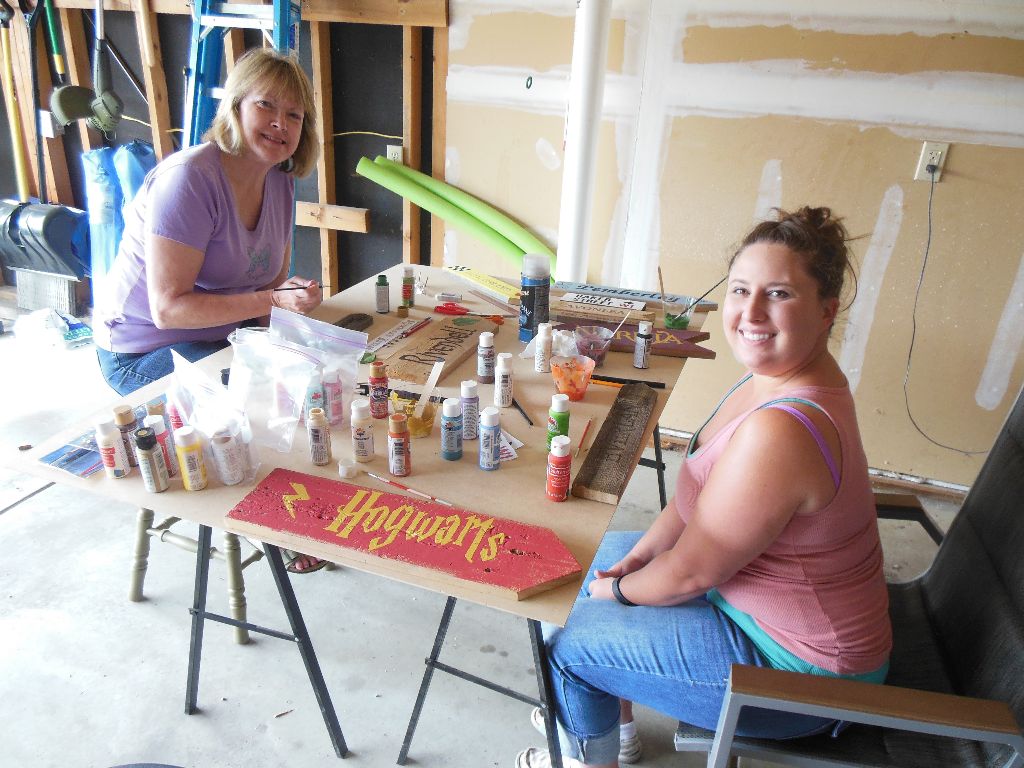 The carbon paper worked perfectly on all but 2 of the signs — they were too dark and rough to handle the carbon transfer. On those two, Mom did cut out the letters and then use the paper as a stencil, but on all the others, the carbon paper worked like a charm. I had never crafted with carbon paper before, but I think I will probably find uses for it in the future now that I know how awesome it is.
Final Touches
Once all the signs were painted, Matt sprayed them all with a few coats of polyurethane from Home Depot to keep them protected in our harsh Colorado sun and weather! Then we put the post up in the garden and screwed on the signs.
I LOVE it! It's just the cutest thing in my backyard!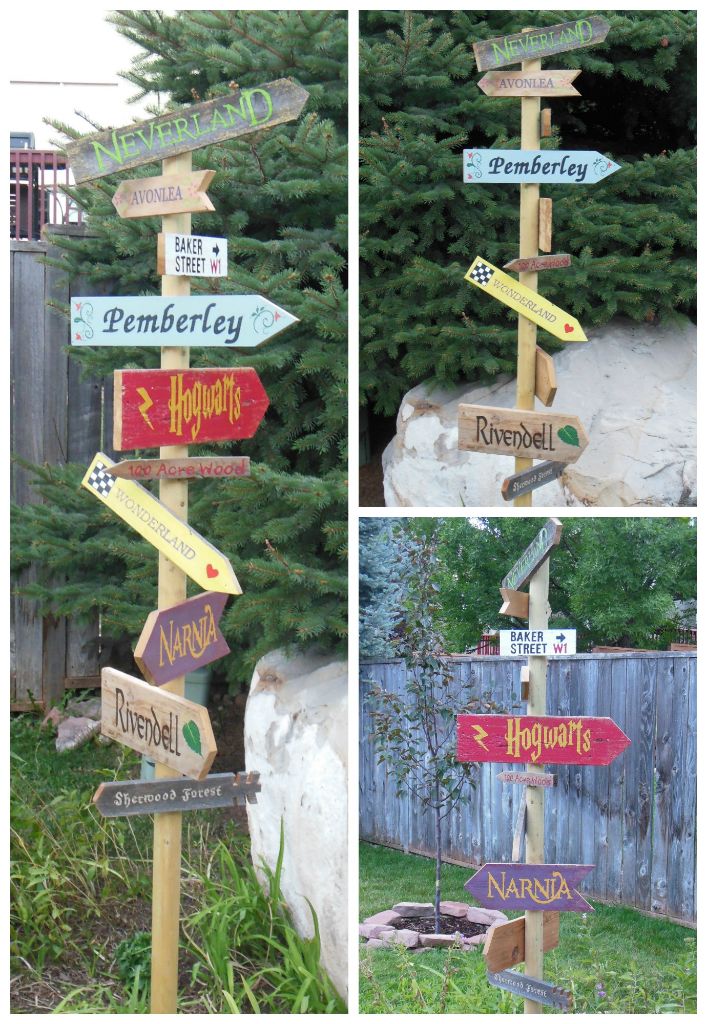 Do you recognize all of the locations?!