Christmas may be over, but winter is not! And winter is pretty. So I have left out my winter decorations! And this year I put together a new arrangement on my mantel! I didn't buy anything new; I just rearranged things from around my house onto my mantel.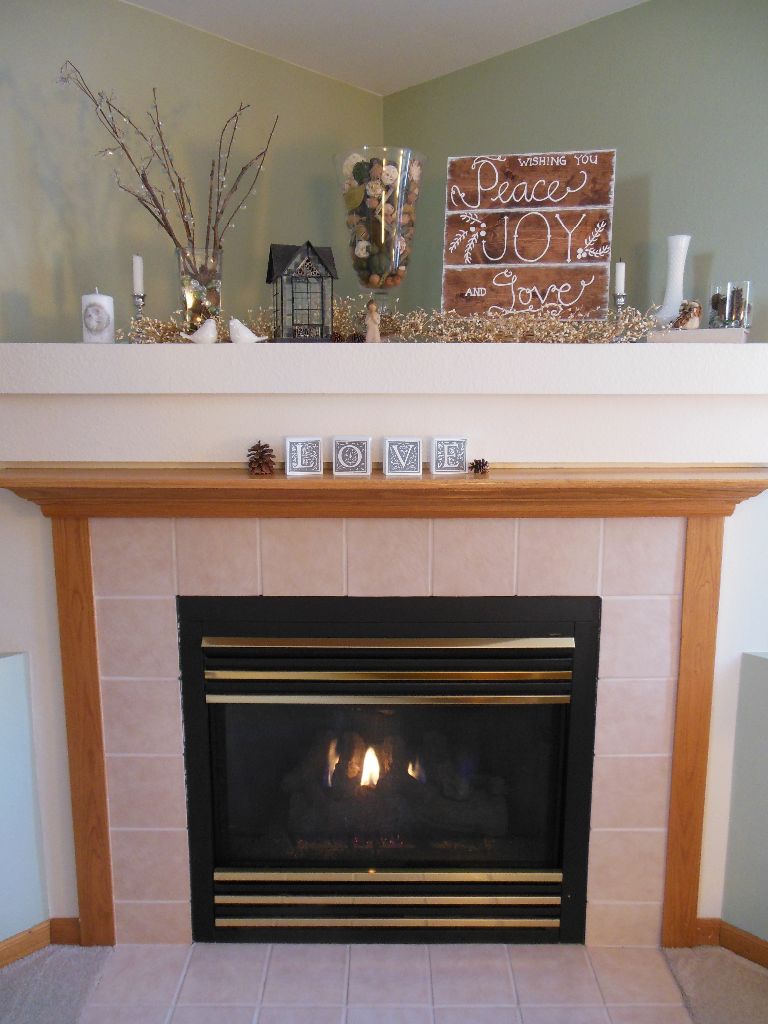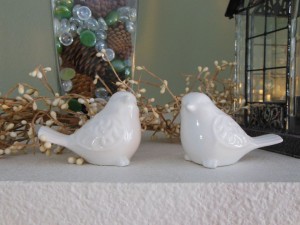 The birds came from the kitchen – they are actually salt and pepper shakers!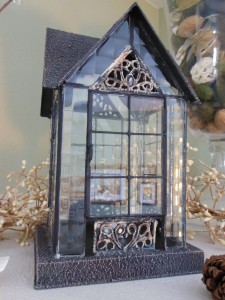 The lantern used to live in my living room, but it looks quite nice here too!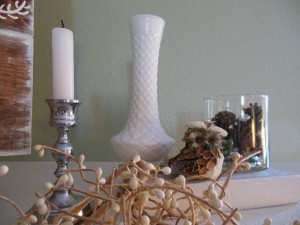 The candle stick holder was my grandmother's, and so was the white vase! The vase usually lives in my guest room. This little owl is actually a Christmas ornament! But he wasn't very Christmasy, so I let him stay for the winter.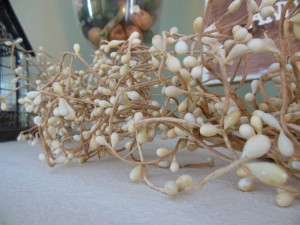 This white berry garland used to be my mom's! Usually it lives on my mantel during the winter, but this year it looks so much better with more winter things around it!