Merry Christmas, everyone! Welcome to my lovely Christmas house. :-) I've had a lot of fun decorating this year, and hosting little gatherings with friends. Christmas is a wonderful time to get together with friends and share my pretty decor and delicious baked goods. (Cookies and fudge, anyone?! Would you like a warm cup of tea with that too?) Anyway, I wasn't going to post a Christmas tour this year… BUT then I got Matt on board to buy a bigger tree (!!!), so I figured it would be fun to share the changes here too!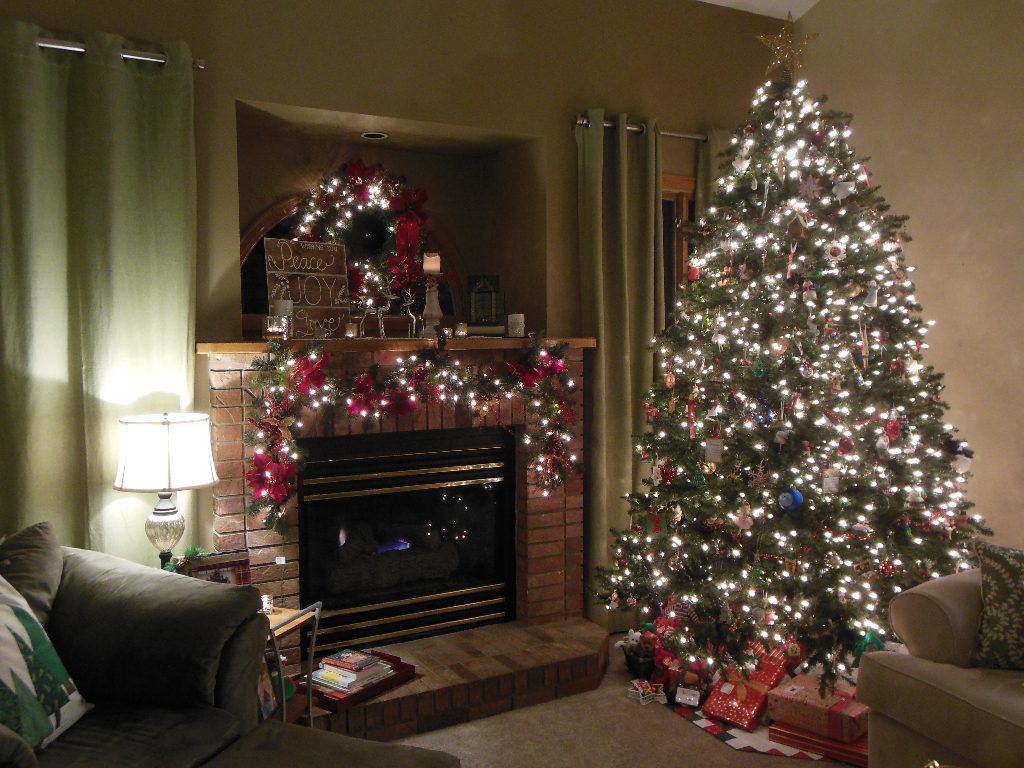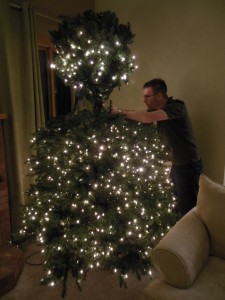 I had a hard time convincing Matt that we needed a bigger tree. The big ones easily run between $600-$1000 if you want a pre-lit tree… and it was hard to justify the "need" for that cost. Then it dawned on me that people MUST have big trees they want to sell. So I checked craigslist and we landed a pre-lit, 9′ tree for under $100. Matt did spend some hours replacing bad bulbs, but to him it was worth it since the tree was so affordable. He was very patient and went limb by limb to replace the bad lights. (Thanks, Matt!) And now I have a 9′ tree in my big living room and I'm so pleased! Happy Christmas to me!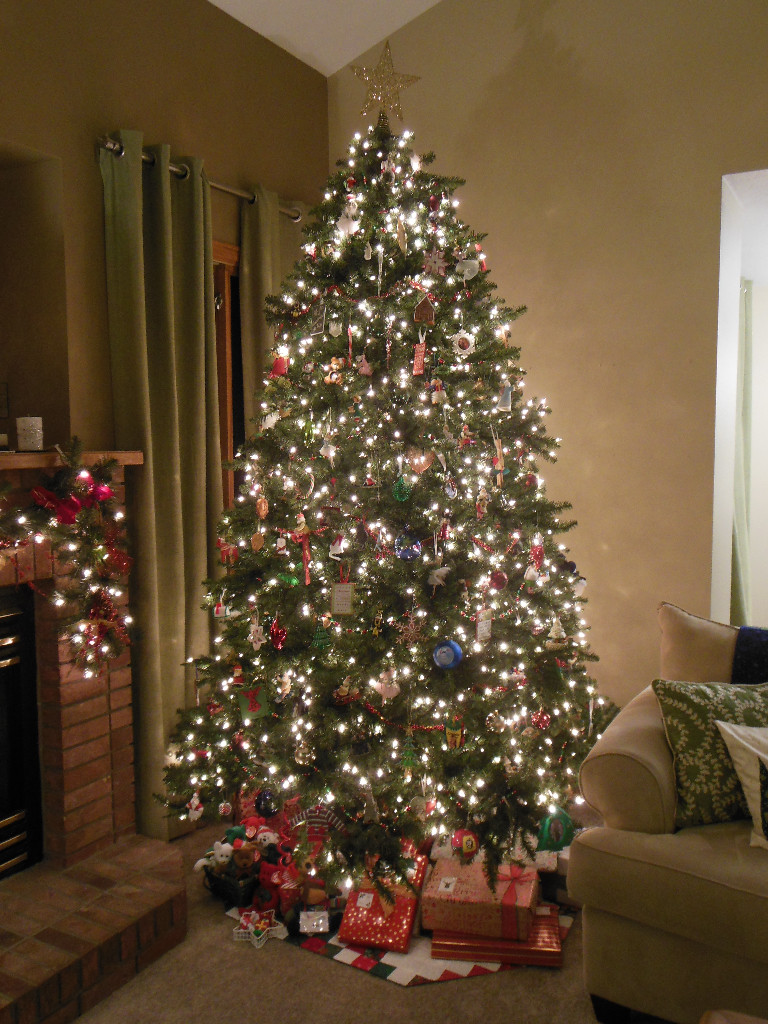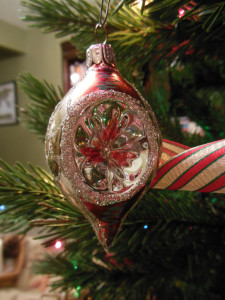 Our little tree fits nearly perfectly in the music room/library (a.k.a. the Jane Austen Room!) and it is SO PRETTY in there. The tree sits between the chairs, in front of the window. It can be seen from the street and I just love it. I selected "vintage" looking ornaments from our large ornament collection, as well as music themed ornaments for this tree. We just inherited some beautiful old ornaments from Matt's grandmother, and they are perfect on this tree. I was short on garland since the big tree needed all of what I had, but I found a large spool of ribbon from my Grandma's collection and used that instead. I love it. I topped the tree with a folded paper star from Target (and it was only $3.00!). The whole tree is just perfect!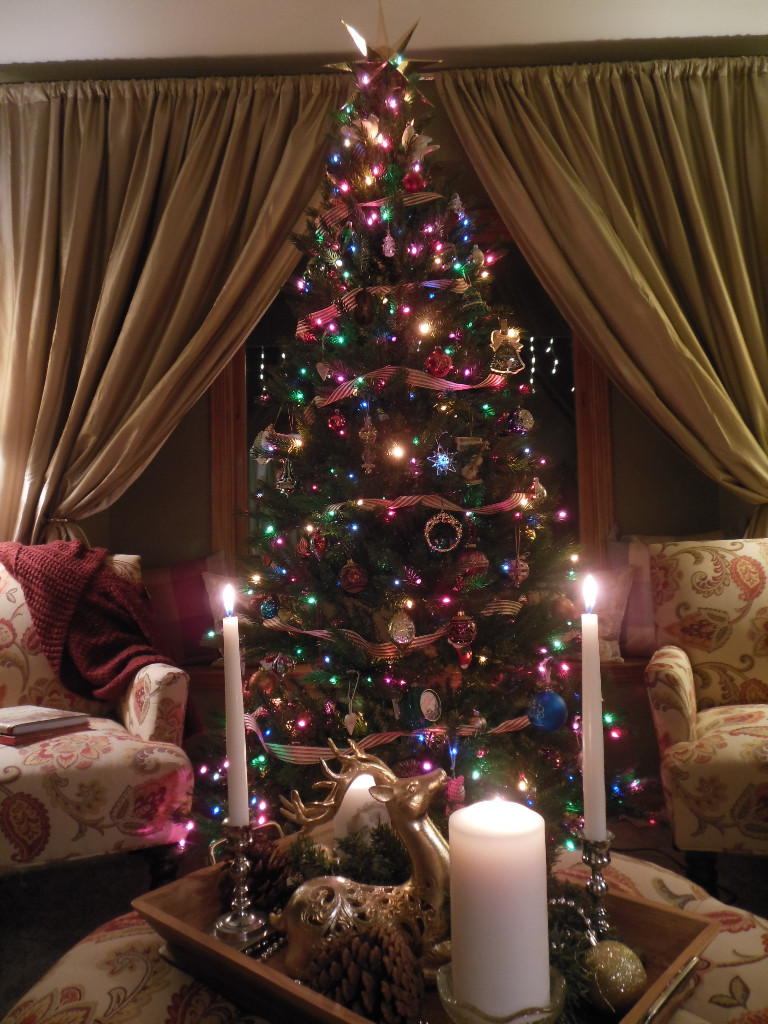 I added some garland to the window in my kitchen. On it I hung food related ornaments, and I think it's adorable. (It also makes me realize that perhaps it's time to get serious about hanging some kind of window covering in that window..!)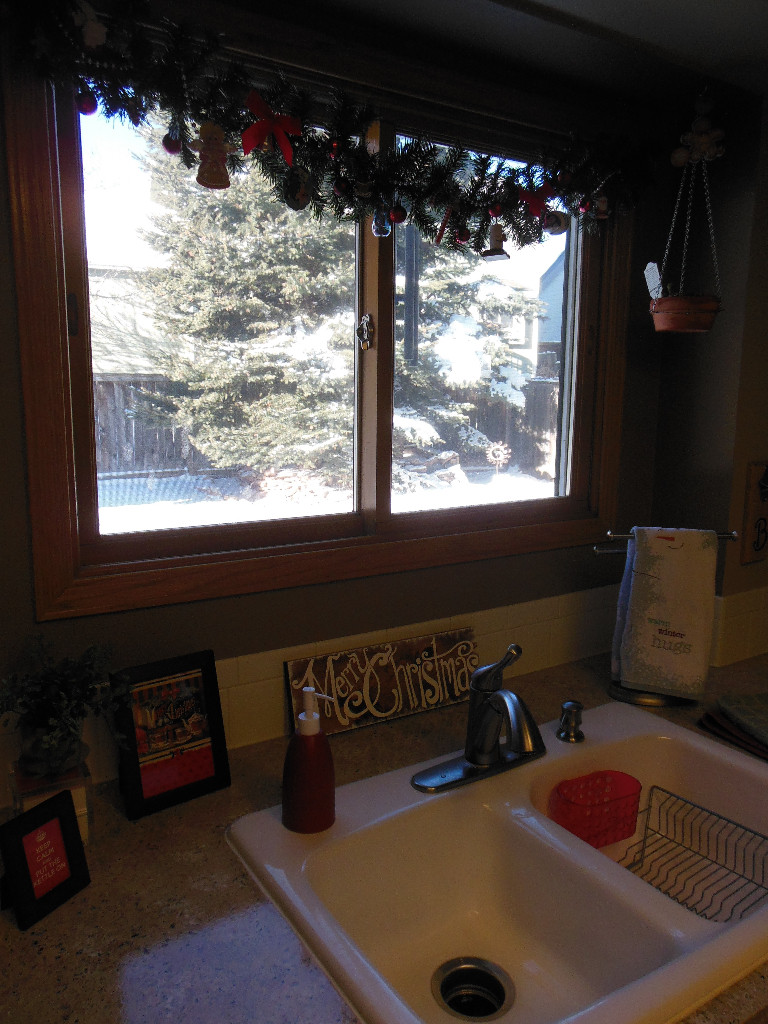 I have a few fun little spots around the house too. Here are a few I love.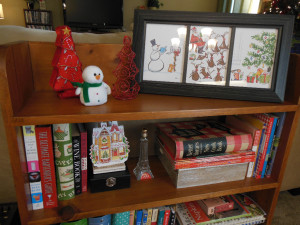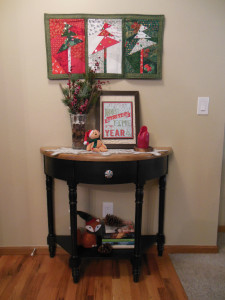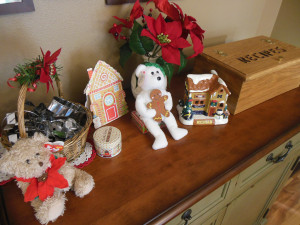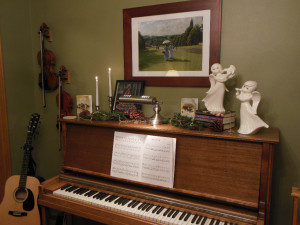 Oh, and my cats are cute.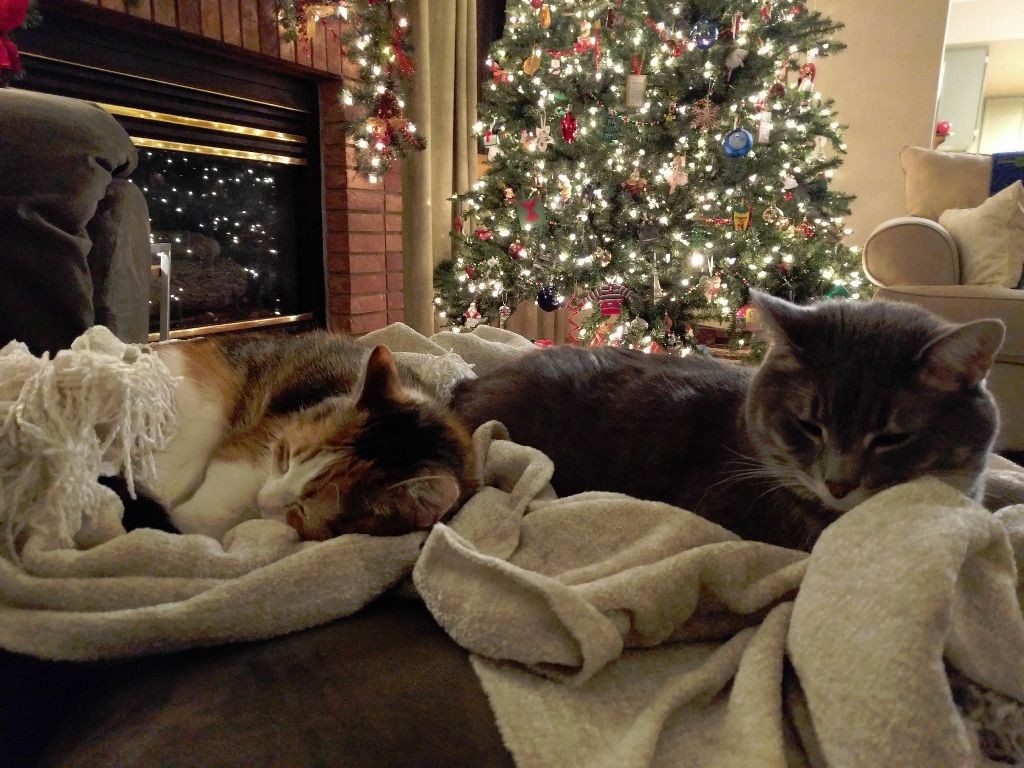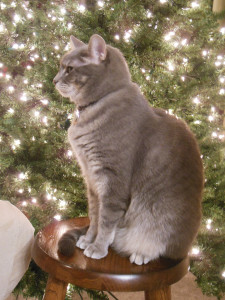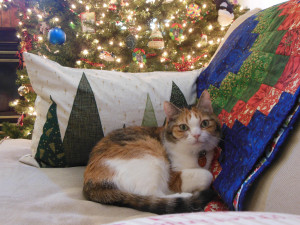 Merry Christmas! :-)