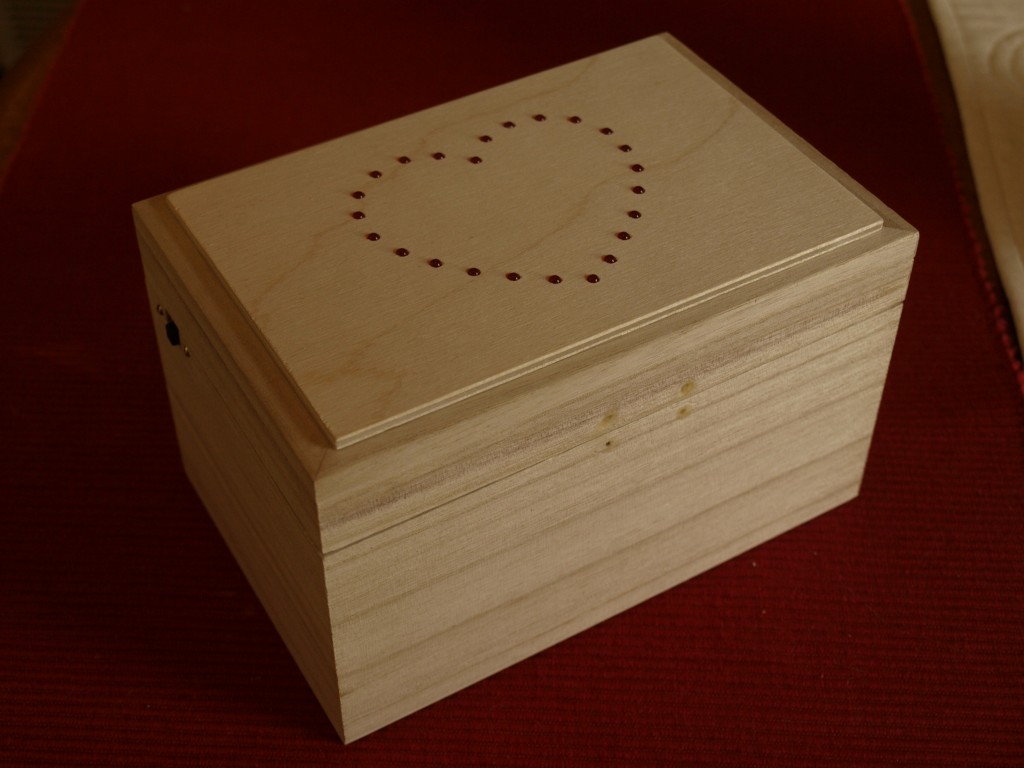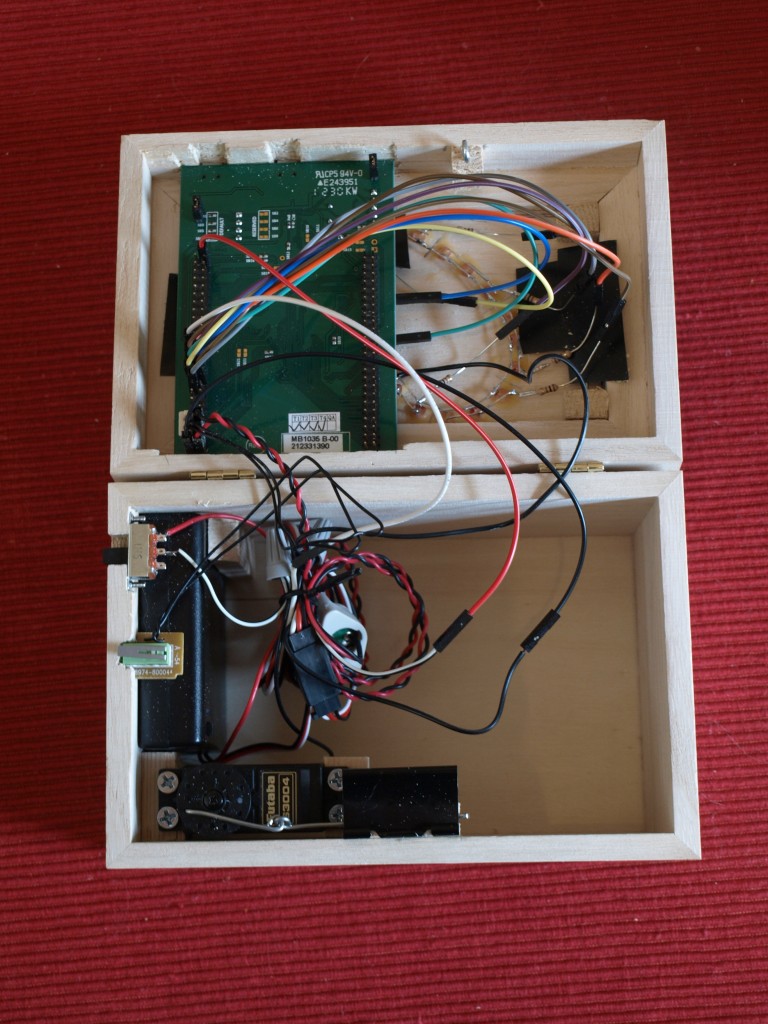 ***UPDATE*** I'm going to make some updates to the code, so I've modified all the github links below to point to a tagged version. For the latest-and-greatest code, look here.
After I saw this post on hackaday.com about ST Microelectronics giving away STM32F3 Discovery boards for free, I knew I had to have one, but I didn't really have a specific project in mind for a while.  Then, one day I remembered a reverse geocache box that was also featured on hackaday, and realized that I could do something similar.  The F3 Discover board includes a 3-axis accelerometer & 3-axis gyroscope, so instead of using GPS, I would only have the box open when it was rotated through the correct sequence of orientations.
For those who don't want to read the whole post below, the code is posted on my github repository.  Also, those looking for photos should skip to the last half of the post.
Since I had ordered the free sample in late November, I figured that I'd have enough time to make this puzzle box as a Christmas gift for my wife.  Unfortunately, it didn't arrive until the day that we celebrated our early Christmas (before we travelled to see our families). Not quite enough time to throw it together…  Fortunately, that just meant that I had more time to put something together by the next gift-giving opportunity…St. Valentine's day.